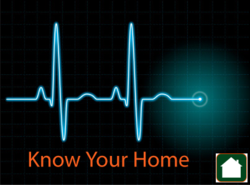 Subscribers also gain a better understanding of their home and how it works and are less likely to be ripped off by home maintenance scammers.
Jacksonville, FL (PRWEB) January 19, 2012
Everyone has made at least one resolution by now, most have already broken one of them in part or in whole. The three most resolved things in America are to get a better job, get fit and lose weight. All three are admirable objectives and all three involve life changes with a huge commitment of time and effort. Toltek Services and the Maintenance Guru recognize that age takes its toll on the body and that certain life changes can create a healthier life, reduce medical costs, and improve how we feel about ourselves. The same is true about home and office buildings.
Dave Risha, known by his friends and family as the Maintenance Guru (owner of Toltek Services, LLC) has seen the affect of age on buildings and equipment within homes and offices. Dave states "the same concepts surrounding many New Year's resolutions of preventive maintenance can produce profound improvements in terms of savings around homes and offices while creating a healthier and safer environment for everyone." Subscribers also gain a better understanding of their home and how it works and are less likely to be ripped off by home maintenance scammers.
In addition to New Year's resolutions, most people have regular check-ups with their medical, dental, and vision doctors. These check-ups are intended to identify problems that can be corrected easily through diet, exercise, or corrective medicine. In turn, people live longer without the expense of life saving procedures that are the results of letting health issues go unchecked until it is too late to make minor adjustments and corrections.
Homes and offices are just like people, they need physical inspections periodically that are designed to identify and correct small problems before they become major repairs or replacements. The Maintenance Guru at Toltek Services has developed a complete inspection system for homes and offices that takes less time to conduct each month than two trips to the gym and can save $1,000s each year. The program works because it clearly defines what to inspect and how to inspect it and even recommends the month each inspection should be performed. The program is a complete package designed specifically for homes and offices. The comprehensive program covers appliances, heating and cooling equipment, plumbing, electrical, structural, and safety equipment such as fire and smoke alarms and fire extinguishers. Each inspection is conducted in a few minutes (usually about one hour each month for the entire program). The cost savings produced by the program may just pay for a gym membership and a few dinners out each month.
Another benefit of a preventive maintenance program is the energy saving that come with proper maintenance. Plugged filters cause heaters or air conditioners to stay on longer in an effort to circulate enough air to heat or cool a space. Instead of running for a few minutes then turning off, units may run for an hour or worse yet, never shut off. By inspecting and changing filters periodically, home and office budgets realize significant savings in utility costs the very first month. The Maintenance Guru also provides information used by large facility management professional firms to operate homes more efficiently and cut utility bills by 10% to 30% without spending a dime on new windows, appliances, or insulation.
The Maintenance Guru has priced the program at only $3.99 per year. This is no misprint; the cost is only $3.99 per year. The program also comes with a 100% money back guarantee so there is nothing to lose except high maintenance costs, high utility costs, and high replacement costs. Resolve to keep your home maintenance free in 2012 by subscribing at http://www.maintenanceguru.com.
###