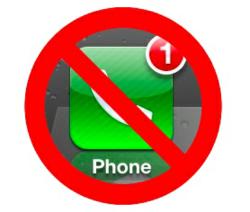 "A 2006 Fortune study showed 80% of callers that are sent to voicemail hang up
Portland, ME (PRWEB) December 05, 2012
There is way to much friction on both sides of voicemail, says Jim Plunkett of Main Virtual Office. A 2006 Fortune study showed 80% of callers that are sent to voicemail hang up. They hate the whole voice-mail introduction, prompts, having to listen to them in chronological order. In a study for USA TODAY, Vonage, an Internet phone company, reported voicemail usage declined as much as 14% from last year. As with most declining technology, the exodus is led by younger, more impatient users who are quicker to embrace alternatives.
For small businesses, the repercussion of voicemail is much more serious. What if there were one or two job opportunities, or a new customer that was part of the 80% that hang up on your weeks voicemails? Plunkett is predicting that a new mobile app that combines professional phone answering with the ability to manage messages much like email will become mainstream with small businesses and solopreneurs.
The Main Virtual Office mobile app for Android and iOS represents how todays cloud and mobile based technology is changing the way small business operates. We are using a scalable cloud based system that allows our receptionists to immediately access a tremendous amount of information about a company when a call comes in for them so it seems like we are right in that companies office, when we answer the phone for them. We have combined this with a mobile app that allows messages to be viewed and managed much like email. Plunkett predicts that this mobile app will eventually become mainstream in the small business community.
About Main Virtual Office - Answering the Phone for Americas New Work Force
Main Virtual Office is the most affordable live call answering/virtual receptionist service provider in the US. We guarantee that a live operator, familiar with your business, handles all of your calls, so that you never lose another customer or job opportunity. Receive your messages via email, text or voicemail or use our new web portal or mobile app to view your messages in one queue and update your availability to receive calls transferred from our live call answering receptionists.