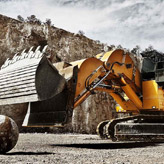 toronto ontario (PRWEB) May 16, 2013
Speaking to a packed house at the Ontario chapter of the NAFA Fleet Management Association last week, Maizis & Miller Vice President Ron Maizis addressed the biggest issues facing fleet managers today. Chief among them: The looming wave of retirements that will see older generations of mechanics leave the profession en masse, and not nearly enough young mechanics to fill the void.
Publications such as USA Today, Popular Mechanics and Transport Topics, as well as countless blogs and other online platforms, have all weighed in on the topic. The recent intensification of coverage has given a voice to what industry insiders – from agriculture and construction to transportation and auto repair – have been saying for years. It was in this shadow of mounting worry that Mr. Maizis delivered his keynote address, entitled "The Coming Labour Tsunami."
As a niche recruiter that focuses exclusively on shop managers, heavy truck mechanics and closely related positions, Maizis & Miller has been at the forefront of career advancement and personnel issues for 25 years, working with employers in industries like mining, forestry, oil and gas, construction and trucking. Mr. Maizis discussed the agriculture industry specifically, using its approach to the impending shortage of heavy equipment mechanics as one example of how companies could better attract and retain young talent.
Stemming the tide of skilled-labour shortages
One of the toughest tasks for these businesses is selling the mechanic trade. But as Maizis noted in his address, shop and fleet managers must play a role in creating an inviting, rewarding environment for the younger generations of mechanics, whose career expectations and outlook differ from those of older generations. Whereas baby-boomer and early Generation-X mechanics held little hope for quality of life outside the job, their younger colleagues expect a greater balance between work and private life.
By adjusting their approach accordingly with forward thinking, said Maizis, managers and employers can foster a more productive, efficient and contented workforce. This, in turn, should help pique the interest of young men and women still contemplating their educational and career paths, while making the mechanic profession an easier sell for industry.
Maizis ended his speech to a standing ovation from the crowd of over four hundred fleet managers.
About Maizis & Miller
A niche recruiter of diesel machinery professionals, including heavy equipment mechanics, fleet managers and parts specialists, Maizis & Miller facilitates high-quality career opportunities across multiple industries, throughout North America. The Company, established in 1988, employs a proactive approach to recruiting, which has helped it create strong connections between employers and candidates. This strategy has also played a big role in the Company's two content-rich websites, http://www.MaizisandMiller.com and http://www.MechanicsHub.com – an online gathering place and career advancement tool that is the first of its kind for diesel professionals.