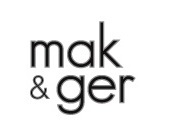 New York, NY (PRWEB) April 30, 2012
For over 20 years, Sino-Consulting has been helping American businesses successfully navigate the complex Chinese marketplace and they have recently contracted Mak & Ger, the Social Listening Agency, to help spearhead their North American marketing initiative.
As China's new 12th Five-Year Plan kicks into high gear, American businesses are poised to take advantage of the country's desire to change its economic growth pattern from one that relies on exports to one that is driven by domestic consumption. This has opened the door for many American businesses to broaden their sales reach and begin exporting their products to the Chinese consumer.
While Sino-Consulting has decades of experience in helping their clients penetrate deeper into the Chinese market, and the country is recognized as an increasingly important partner to America's growth and prosperity, Sino Consulting felt the time was right to hire a new marketing agency to make American business more aware of their services.
Enter Mak & Ger. A New York based marketing agency that specializes in a unique social listening process. When Brandon Gerson, the CMO of Mak & Ger, was asked why Sino-Consulting had selected Mak & Ger over the competition he proudly touted the company's ability to identify new business opportunities. "By utilizing a myriad of digital marketing tactics from SEO to Social Media Marketing, we allow the consumer to speak to us via their behavior. By listening to what potential customers tell us via their digital behavior, we then turn that into marketing strategies that get results."
In particular, Brandon expressed his hope that Mak & Ger's efforts could play even the smallest part in helping America recover from the worst financial crisis in generations. "As a proud American, this is an excellent opportunity to help the American economy increase manufacturing jobs here at home and sell our products to the worlds fastest growing consumer market. How could we not want to be a part of that!"
Mak & Ger have wasted no time and jumped in to make an immediate impact. As this release is being typed, Sino-Consulting is preparing a proposal for a potential client that has just reached out to them as a result of Mak & Ger's unique marketing capabilities.
However, Brandon is not satisfied, knowing that there is the potential to help many different companies expand their sales in China. "This is only the tip of the iceberg. We look forward to providing multiple companies the opportunity to connect with Sino-Consulting, and in turn, help more American businesses prosper in China. We look forward to checking back in 6 months to let you know how we're doing our part to help strengthen the American economy."
Mak & Ger is a digital marketing agency that focuses on driving sales for their clients. Through their unique process of social listening, they use a combination of data from search, social media and analytics to help them understand customer behavior that results in a conversion. A conversion is the process of turning a stranger into friend and a friend into a customer.