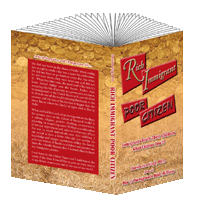 It is time for the American Citizens to learn from the immigrants who migrated to the United States with almost nothing and are now multi-millionaires.
Oyster Bay, NY (PRWEB) June 04, 2013
Dr. Harsimran Singh is a self-established successful person who has achieved the American dream--a dream that most native-born Americans have abandoned. When he arrived into the United States from India, he had only $8 in his pocket. Now, Dr. Singh is enjoying the life reserved for those who have achieved the American dream, while determined to share his knowledge with anyone determined enough to use it for their own benefit.
Dr. Singh is accomplished in several businesses. He has traded over $100 Million in his personal stock market account and has written his trading strategies in the book, "Stock Options-Work 1/2 Hour a Day".He has shared his knowledge in dozen books he has authored on different subjects.
But what makes Dr. Singh abundantly successful in various fields? He discusses his secrets in the inspirational book, " Rich Immigrant Poor Citizen". While strongly believing that anyone can achieve high levels financial and spiritual success, Dr. Singh writes off his achievements to the right mindset, which was instilled in him through his experiences as an immigrant into America.
As he mentions in his new e-book release, "In America, when it rains, kids are told not to track mud into the house. In India when my I was growing up, I was told not to track mud out of the house. My house was made almost entirely from mud." Striking differences as such in upbringing and development are crucial and defined in Rich Immigrant Poor Citizen as the driving forces of success.
With the declined economy as it has been since 2008, it is difficult for many Americans to be positive, but Dr. Singh emphasizes that it is now that we need to be positive most. In order to keep the American Dream alive, citizens can learn from successful immigrants and their upbringing.