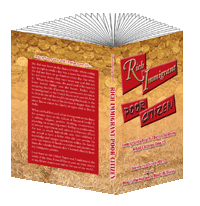 This book is one of the best wake-up calls to Americans.
Oyster Bay, NY (PRWEB) May 24, 2012
Dr. Harsimran Singh's new book Rich Immigrant Poor Citizen -Immigrants Teach Their Citizens What Citizens Don't, is an eye-opening, personal take on how the immigrant experience is today's best-kept secret to success-an amazing rags to riches story.
Dr. Singh who immigrated to the Unites States from India over 38 years ago, uses his own life experiences to write Rich Immigrant Poor Citizen, a book filled with hope and optimism for every American who struggles to succeed and find fulfillment. As a firm believer that immigrants have made the United States a stronger country, Dr. Singh illustrates how that has happened through the values and discipline instilled in immigrant children by their parents. Rich Immigrant Poor Citizen tells the stories of the children of immigrants who have studied at America's most prestigious universities, and have learned to lead a very successful life.
Dr. Singh was born in the slums of India, and rather than accepting his life of poverty, he immigrated to America with a total of $8. Now he lives in THE wealthiest neighborhood in the country, and his kitchen is larger than the entire house where his family of eight used to live in India.
What enabled him to lift himself up and succeed so masterfully? Was it culture, religion, positive thinking, commitment, planning, or something more? This is where the author learned his most valuable lessons; within his own immigrant family.
The percentage of immigrant children attending Ivy League universities is much higher than the percentage of children whose parents were born in the United States. When these children graduate, they often go on to careers that are rewarding to them not only financially, but in other, more personal ways. Understanding what motivates these young men and women and what sets them apart from others can be of great benefit to everyone who reads about them, as well as to Americans as a whole.
This book is a must read for parents who want their children to succeed and for youngsters who have a desire to be extremely successful in life. There is so much to be learned from the cultural backgrounds of others.