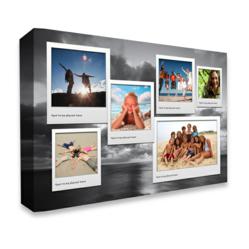 From the unusual to the classic, our personalised gifts ranges suit all ages and budgets with a truly personal touch.
Essex, UK (PRWEB UK) 22 May 2013
Father's Day is fast approaching and the team at personalised gifts specialists Make it Personal are all set to meet the anticipated demands for the purchasing of this year's 'must have' personalised gifts for dads, grandads and great grandads with a wider and more varied range of gifts than ever before.
It is a well-known fact that men are extremely hard to buy gifts for leaving busy wives, mothers and children searching for that something extra special and different each year and, with an ageing population – it's not just dads and grandads that people buy presents for any more, but great grandads too adding extra pressure to find even more gifts with a personal touch.
Make it Personal Director, Peter Edmead said: "In our experience, Father's Day gifts are usually well thought out and planned ahead with a gradual build up to the day itself; in fact many of our shipments are already well under way. Classic favourites are back this year with 2013 most popular gifts so far including our personalised stylish oak photoframes, cufflinks in their very own personalised case and sporting products such as our Father's Day golf gifts which are always a great hit."
"My personal favourite and a gift range that is proving to be really popular this year is our wonderful selection of canvases. Whether you're just looking to upload your favourite photo onto canvas, or make a montage of a special day, holiday or beloved pet, we have a wide range to choose from for you to personalise with our cleverly designed backgrounds. My other favourite is our family tree canvas ranges that are designed exclusively for us by us and they're a great way to capture your family, making a feature for the wall of any proud grandad or great grandad."
The wide range of gifts at Make it Personal make selecting the right gift hassle-free with no wasted hours spent looking for that all elusive gift. There are many personalised gifts websites on the internet, but Make it Personal is very unique with many of their products not only unique to their site, but so unique you can't buy them anywhere else; having secured licensing agreements for many products including West Ham gifts and Fulham gifts, making their online store a veritable treasure trove of quality gifts.
Peter adds: "I'm sure most dads will be opening presents of socks, cufflinks and ties to name but a few, but after even just a few years of fatherhood, finding that truly original inspirational gift can mean the difference between a genuine smile on a Father's Day morning or a smile that means it's very thoughtful – it may be worn or used once or twice before being added to the pile at the back of the sock drawer or cupboard."
If this sounds familiar, take an armchair visit to Make it Personal to check out their extensive range. From the unusual and higher priced prestige items such as the personalised golf club-head paperweight handmade in St Andrews to a simple, yet classic personalised picture frame, travel mug, BBQ and cooking accessories to Dad's very own stash of retro sweets in a personalised jar, Make it Personal has a present to suit all ages and budgets.
"Many sites out there say they have unique products, but it doesn't take long to look around and find the same products on a competing site. Our in-house designers produce unique designs for our banners, cards, posters and much more which makes our personalised gifts truly personal," concludes Peter.