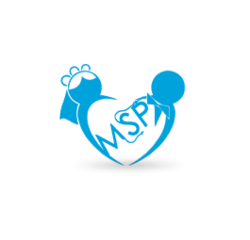 We are really delighted to expand our list of vendors just in time for the summer event season.
Pittsburgh, PA (PRWEB) June 24, 2013
Every year around the world, the summer season brings a wave of special events. The warm weather is ideal for weddings, picnics, parties, and all manner of celebrations. Any gathering, from a small dinner party to an elaborate wedding, requires some level of planning, so the summer tends to bring a need for event planning help. Anyone who has tackled the planning of a major event knows how difficult it can be; unexpected complications almost always arise. That is why the event planning industry is booming and providing people all over the country with expert services that actually save them time and money in the long run.
Leading the movement toward smart event planning is Makesomeplans.com, a revolutionary new website that helps people across America find the top event vendors in their areas, and to communicate with them via social media and other online resources. Now, Makesomeplans.com announces new vendors and new features for the 2013 summer event season, making it easier than ever to host a successful wedding, anniversary party, family reunion, graduation party, or any other special occasion.
A representative from Makesomeplans.com stated, "We are really delighted to expand our list of vendors just in time for the summer event season. When the weather starts to get warm, people want to get together and celebrate their friendships, families, triumphs, and new lives, and we are happy to be part of that process. Now we have more vendors than ever before, so visitors to the site can just punch in their location and the kind of vendors they are looking for, and we guide them right to some of the best in the business. We have added new profile options and social media so that visitors can get a real feel for the vendors in their areas, and contact them directly for more information, price comparisons, scheduling, and anything else that they need. With thousands of vendors across the country participating on our site, we are confident that we can help make people's memories as happy as possible."
Makesomeplans.com is coordinating its new photographers, bakeries, tuxedo rental shops, dress shops, caterers, DJ's, venue managers, and other vendors through Facebook, Twitter, and customized online profiles, making it easy for visitors to research, compare, and choose their local businesses as quickly, efficiently, and conveniently as possible. The Makesomeplans.com representative added, "The best part of what we do is knowing that we are helping to take the stress out of people's special days, so they have more time and energy to focus on creating happy memories with those they care about."
About Makesomeplans.com
Makesomeplans.com is a multi-faceted website that helps people across the United States find the vendors they need to enjoy their weddings, birthdays, anniversaries, graduations, and other events. Photographers, bakeries, entertainers, dress makers, venue owners, and other event vendors can be found at this site. For more information, please visit Makesomeplans.com.