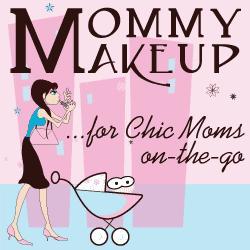 When I first became a mom I barely had enough time to brush my teeth, let alone put on my makeup
New York, NY (PRWEB) August 22, 2007
Mommy Makeup received the "Best New Product" Award (Cosmetic & Fragrance) for their Pretty-n-Polished™ Makeup Kit at EX*TRACTS® on August 13, 2007.
The Pretty-n-Polished Mineral Makeup Kit is a collection of six multi-tasking mineral makeup products that allow a woman to do her entire face in about six minutes, saving time, energy and money.
Each Pretty-n-Polished Makeup Kit includes 'Paint-By-Numbers' Instructions and Face Chart, for mistake proof application.
Mommy Makeup - http://www.mommymakeup.com - is targeted at women, specifically moms, who are looking to simplify their makeup routine without sacrificing results. Mommy Makeup was created by award-winning makeup artist and New York City Mom, Debra Rubin-Roberts, to simplify the busy mom's daily beauty routine.
"When I first became a mom I barely had enough time to brush my teeth, let alone put on my makeup," said Debra Rubin-Roberts, Mommy Makeup's founder. "The application technique I developed and using the products in the Pretty-n-Polished kit allows a woman to apply her makeup in 5-7 minutes." "There are other makeup kits out there, but they either do just your eyes, just your lips, or just foundation and bronzer, but not the entire face, and not in 6 minutes," continued Rubin-Roberts.
Each Pretty-n-Polished kit comes in a range of 5 shades from LIGHT to DARK and includes:

Paint by Numbers Instructions & Face Chart
Mommy's Little Helper Concealer (eye shadow base, under eye concealer and face coverup)
Mineral Dual Powder SPF8 (pressed mineral foundation, powder, SPF8)
Eye Triplets (all over shadow, contour color, wet/dry liner in one compact)
Lush Mascara
Mineral Bronze-n-Blush (pressed mineral bronzer and blush in one compact)
Mommy's Kisses (coordinating lipliner hidden in handle of lipgloss)
Black Mesh Makeup Bag
Pretty-n-Polished Makeup Kit retails for $120.00
"When a woman goes to a department store counter for a makeover, she can easily spend $300 or more on makeup for her entire face. She'll walk away with 13-14 items and only really use half of them." said Rubin-Roberts. "Pretty-n-Polished includes 6 products that do your entire face for a third of the cost".
"EX*TRACTS is recognized as a resource for pioneering personal care. This competition showcases the industry's most creative and innovative suppliers and their new product introductions," said Rita Malek, Show Manager, EX*TRACTS.
Judges were: Marie Redding, Senior Editor, CPC Packaging; Meredith Schwartz, Business Editor, Gifts & Decorative Accessories; Tracy Sherwood, Assistant Editor, Global Cosmetic Industry; Pamela Graves, editorial representative of, Giftware News; and Michelle Edgar, Associate Beauty Features Editor, Women's Wear Daily.
EX*TRACTS is held concurrently with the New York International Gift Fair® and New York Home Textiles Market Week®.
Mommy Makeup will also be exhibiting at the MOM2B Tradeshow in Los Angeles, CA on September 30 -October 1, 2007 at the Cooper Design Space.
About Debra Rubin-Roberts:
Debra Rubin-Roberts is an award winning makeup artist with more than 15 years of experience. She has worked with some of the best in the cosmetic industry, including Bobbi Brown, Prescriptives, Laura Mercier, Nars, Smashbox, and Estee Lauder. Her work has been featured in various publications including The Daily News, Avenue Magazine, and Manhattan Bride Magazine. Debra's clients have included women (and a few men) of every ethnicity. She has worked on studio shoots, fashion shows (including '7th on 6th'), video and television. Her work has also been seen on '60 Minutes' and 'CBS Sunday Morning' and she has personally appeared on the E! Entertainment network and 'The Maury Povich Show'.
###