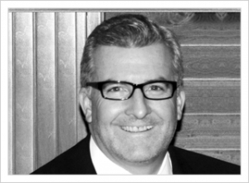 I believe in the value proposition and I'm looking forward to assisting Making Sense in its efforts of growing its business in North America.
San Antonio, Texas (PRWEB) January 23, 2013
Cesar DOnofrio, CEO of Making Sense and active member of the Nearshore Executive Alliance, announced today that Douglas Gattuso has joined Making Sense's Advisory Board.
Doug currently holds the position of Executive Vice President of Sales for Trilogy Enterprises, Inc., the second largest privately held software company in North America. With nearly twenty-five years of experience in the IT services industry, Doug has recently joined the Advisory Board of Making Sense. Doug possesses strong and balanced experience in the information technology software, consulting, systems integration, and outsourcing industries.
"I met Douglas about two years ago at a Gartner conference in Orlando," said Cesar. "I was impressed to see how passionate he was about IT outsourcing. He engaged his audience presenting different case studies and gave them advice on how to build long-lasting relationships with clients. Then, a few months later we were sitting together as part of the founding Board for the Nearshore Executive Alliance, where we started talking about nearshore trends, business and sales strategies."
Doug will contribute to Making Sense's overall nearshore value proposition by advising our CEO and Senior Leadership Team towards the effort of expanding the company's presence in North America. His vast experience will allow him to help and advise Making Sense's client relationship managers and to promote all the competitive aspects of nearshoring such as Agile development performance, cultural affinity, proximity, and overall "ease of use" for clients.
"I've known Cesar for the last several years from our mutual interest in the nearshore industry," said Doug. "Nearshore is a very attractive and emerging strategy in the US. I believe in the value proposition and I'm looking forward to assisting Cesar in his efforts of growing Making Sense's business in North America. Clients look for technical competence in a clear and simple engagement model that works – which is exactly what Making Sense brings to the market."
About Making Sense
Making Sense is an IT company specialized in the development and implementation of software and web applications for different companies. Making Sense has over 100 employees who work in different offices located in United States, Argentina and Mexico. The company is determined to offer the latest tendencies in the market. Making Sense's most important products include Doppler the most used Email Marketing tool in Latin America, and the recently launched Lander that allows the creation of landing pages in minutes.
Since it was founded in 2006, Making Sense has dedicated its efforts to offering excellent software strategic services, as means of creating long and lasting relationships between companies and their clients. Making Sense is constantly renewing its essence, offering high quality services and maintaining its unique spirit of passion and dedication
About Douglas Gattuso
Doug Gattuso is currently the EVP of Sales for Trilogy Enterprise, Inc. Trilogy is the second largest, privately held, enterprise software company in North America. With a focus on the Global 2000, Trilogy offers unique software applications that solve many of the largest and most complex challenges of the Automotive and Insurance industries. A 25 year veteran of the IT services industry, Doug is responsible for leading the company's sales and sales operations functions.
Doug has proven expertise in developing new markets while establishing strategic relationships at Fortune 500 companies. Before joining Trilogy, Doug was President of Neoris USA, one of North America's leading nearshore IT service providers.
In 2011, Doug was ranked #12 on the Nearshore Americas Power 50 List: The Power 50 highlights the top 50 professionals who have played a major role in strengthening business-process outsourcing and IT services in the Americas, developing new business, increasing the region's competitiveness, setting the highest standards for service delivery and ultimately improving the lives of their employees.
Doug achieved the rank of Captain in the United States Marine Corps and holds a Computer Science degree from the United States Naval Academy, Annapolis MD. He and his wife, Julie, reside in McKinney, Texas and have three children.