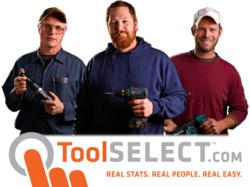 A clear trend in woodworking is the move to more compact power tools, and this includes routers.
Grand Rapids, MI (PRWEB) March 20, 2012
Makita tools, already a popular discussion topic on ToolSelect.com, are adding more fodder to the conversation with the new 1 ¼ HP compact router, model RT0700C.
The compact router comes with a variable-speed control dial (10,000-30,000 RPM), electronic speed control to help maintain constant speed under load and a soft-start feature for smoother starts. The tool is double insulated with a heavy-duty aluminum motor housing, intended for increased durability.
"A clear trend in woodworking is the move to more compact power tools, and this includes routers," says Joe Soto, woodworking product manager with Makita Tools. "We engineered performance into the tool with a one and one-quarter horsepower motor, as well as precision features like rack-and-pinion fine-depth adjustment. We also made it more compact, so it's actually the size and weight of many laminate trimmers."
Soto notes the compact router is also available in a kit, which includes the three bases users will need for routing applications. The rack-and-pinion fine-depth adjustment system and depth scales are meant to increase precision, and the quick-release cam-lock system is designed for easy depth adjustments and base removal and installation.
At a weight of 3.9 pounds, the tool body was specifically designed for convenient use. Other features, like a flat-top design and shaft lock for easy bit changing as well as a base that can be removed quickly, are meant to keep users' time on their tasks and not on fiddling with the tool.
The RT0700C includes the compact router, ¼" collet, 3/8" collet, straight guide, template guide, dust nozzle – straight base and two wrenches. The kit also includes a plunge base, tilt base, offset base assembly, dust nozzle, side handle, trimmer guide assembly and tool bag.
"Tools for woodworking will always be a popular topic within our community," says Tom Klein, vice president of marketing and merchandising with ToolSelect. "Our users want to get their hands on the best tools so they can perform their best. Any time a company like Makita Tools comes out with a new tool, our community will be all over it, reviewing, comparing and discussing its pros and cons."
About ToolSelect
ToolSelect is an unbiased community powered by its members that covers all aspects, types and brands of tools, but does not actually sell any tools. ToolSelect's members include everyone from experienced tradesmen to complete novices. Users trade tips, compare notes, debate their favorite tools and work together to help each other make intelligent purchasing decisions.
Like ToolSelect on Facebook (ToolSelect)
Subscribe to ToolSelect on YouTube (toolselecttv)
Follow ToolSelect on Twitter (toolselectmedia)