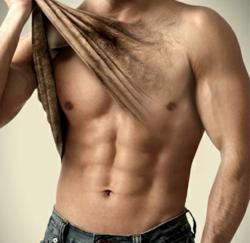 Tampa's
Fusion Medispa Now Offers New Male Buttock Laser Hair Removal
Tampa, FL (PRWEB) June 19, 2013
The spa and skincare facility not only caters to female clients; it also offers and provides a number of services for men, such as laser hair removal for the full buttocks area, as well as arm & chest laser hair removal for males.
With beach season in full swing and cruises filling up quickly, men can find a full suite of concierge services that are tailored specifically to the spa's male customers. The protocols are easy to schedule, and are not painful. These professional services are ideal for men who seriously want to look and feel their best, at the beach, around the pool, on a cruise, or anywhere else you happen to find yourself this summer.
"We've realized that most of our competitors in the industry focus so much on their female customers, which sends a message to men that they aren't welcome or that a spa is not a 'male friendly' place. We are proud to offer such services as male buttock laser hair removal, as well as complete arm & chest laser hair removal for males. Men, just like women, like to be proud of their bodies. They too want to feel confident about their presentation to the world. So, we provide them with the personal concierge level services we provide to our female clientele. There are not many places a man can find full buttocks hair removal services here in the Tampa Bay area, but we are different," a company spokesperson explained.
Fusion Medispa and Skincare lounge is excited about providing such services to its male customers, and the company states that it gladly can make arrangements for couples, like their Couples Escape, His and Her Facials, and His and Her Massage. The spa and skincare lounge, in addition to offering the male buttock laser hair removal; also have the Gentleman's Escape, which is a deep tissue massage, pedicure and manicure.
"Our male customers love the fact they have more options than just male buttock laser hair removal. We get a considerable amount of feedback from our male clientele. They are quite satisfied with the level of service that our staff provides on every visit. What's more, they are extremely happy with the results we deliver," the spokesperson added.
For more information about Fusion Medispa Laser and Skin Care Lounge's full buttocks laser hair removal specials and arm & chest laser hair removal for males services, interested parties can phone 813-852-1060, or they can also visit the company directly at 8731 N. Gunn Highway, Tampa, Florida. More information is likewise available via email at fusionmedispa(at)gmail(dot)com.