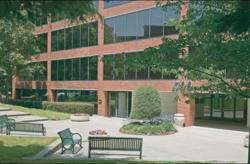 Erectile dysfunction is a common accompaniment of diabetes mellitus in males
San Francisco, CA (PRWEB) March 15, 2012
San Francisco male impotence specialist, Advanced Male Medical Center, specializing in removing the difficulties that keep men from having a sex life, understands that diabetics often experience erectile dysfunction and offers advice on treatment options.
"Erectile dysfunction is a common accompaniment of diabetes mellitus in males. The prevalence of impotence in these cases is 35 to 50 percent and may be due to either psychogenic or organic causes," Larry Stephens of Advanced Male Medical Center said.
Treatment of erectile dysfunction is a challenge because of its multifactorial causation in diabetics. However, Advanced Male Medical Center entreats diabetics to consider the following treatments:
1) Achievement of euglycemia, or a normal level of glucose in the blood, is the foremost problem to be addressed.
2) Psychosexual counseling, medical therapy and surgery form the alternatives for management of erectile dysfunction in diabetes. Psychosexual counseling alone is not useful but may benefit individual patients.
3) Other medical treatments for erectile dysfunction in diabetics includes oral agents, intracavernosal vasoactive injections, intraurethral suppositories, vacuum constriction devices and testosterone replacement therapies.
"Our doctors treat each and every patient's sexual needs and physical desires on an individual basis," Stephens said. "Because we are dedicated solely to this medical condition of male impotence, we far exceed what an average doctor visit may be able to offer. Our trained medical staff has been treating patients with erectile dysfunction and premature ejaculation for more than 10 years. We understand the intense need for help and answers to a common and treatable condition."
For more information about erectile dysfunction treatments for diabetics or any of Advanced Male Medical Center's services, call 415-868-4899, view the center on the web at http://www.advancedmalemedical.com or visit 1700 Montgomery St. in San Francisco.
About Advanced Male Medical Center
Advanced Male Medical Center exclusively specializes in removing the difficulties that keep men from experiencing the best sex life they can achieve. The medical clinic is devoted to treating erectile dysfunction, premature ejaculation and male impotence.