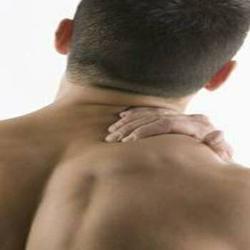 A Medispa For Men & Women's Full Body Hair Removal Needs
Tampa, Florida (PRWEB) February 15, 2013
The spa lounge is adding to its impressive list of skincare and wellness services-- male full body hair removal, to give men an alternative to other types of treatments. The procedure is practically pain-free and is specifically designed for effective male full body hair removal, using a specialized laser. The device removes all body hair, an advantage other methods do not have.
"It's our goal to be of service to the entire community, here in Tampa, and throughout the bay area. Effectively catering to women reduces the market of consumers by nearly 50 percent. Men have skin and wellness concerns, too, and we want them to know there is a place which accepts them and addresses their wants and needs," a company spokesperson commented, speaking about the new service for removing male body hair.
The skincare and wellness spa have a reputation for being on the cutting edge of technology and personalized concierge services. "When you sit down at a computer, pull out a tablet or smartphone and Google 'hair removal men' the results you get back are less than encouraging. In fact, men who have such a problem and do seek out help online by searching for 'hair removal for men', are likely to find little more than gimmicks," the company spokesperson noted.
Fusion Medispa Laser & Skincare Lounge found by talking to its existing customers--the majority being women--that an entire segment of the local population was being ignored. Through careful research and a bit of ingenuity, the company found that male full body hair removal was possible by utilizing a laser medical spa tool.
The medispa lounge's goal is to address the concerns of men across Hillsborough and Pinellas counties. Their stated vision immediately is to give men in the Tampa area taking to the internet and typing in "hair removal for men" something other than razors. It makes the point that a laser spa is far more comprehensive and long-term than any other methods currently out there.
Fusion's mission is to provide the widest range of services, and the company says it welcomes men to use their laser hair removal system.
The medispa will provide this and many more services to customers by appointment or walk-in. However, the company notes due to the level of interest, those interested in obtaining this treatment should make an appointment to reduce wait times.
Fusion Medispa
8731 N., Gunn Highway
Odessa, Florida 33556
http://www.fusionmedispa.net
Phone: 813-852-1060