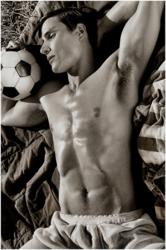 (PRWEB) April 08, 2013
5StarCompanionship.com is a company that specializes in working with wealthy and busy professional women to find the perfect male companion whether it is for a date to an event, wedding or just a romantic night out. A representative from 5 Star Companionship says, "High Class Straight Male Companions have become the new "dream job" for any guy that has the "it" factor. The company tells reporters that they also offer many different types of male companions as every woman has different taste so not every guy needs to have the typical "it" factor. In fact some of their clients demand certain types of looks such as a skinny nerdy type all the way to a sophisticated mature gentlemen in his 50's with a little salt and pepper hair.
Women these days seem to be too busy growing their businesses or climbing the latter in corporate America therefore they don't have the time to devote to finding the perfect male companion for any upcoming events, dates or vacations.
5 Star Companionship eliminates the boring and wasteful nights out that woman spend trying to find that perfect male companion. Wealthy and busy professional women no longer have to hit the bar or a club scene to try and meet someone. When they contact the 5 Star Companionship they fill out an inquiry form that asks them about the type of male they would like to hire and also asks them what type of attributes they want in a male companion such as " conversationalist", "mysterious", "romantic type", etc. Typically the same day they will be contacted (via email or phone, whichever they listed as their best contact method) and have received pictures of a "match". 5 Star Companionship notes on their website they are 100% discrete and confidential as they work with very elite and powerful women that demand 100% discreteness. Thanks to 5 Star Companionship women can now find the perfect man to spend time with.