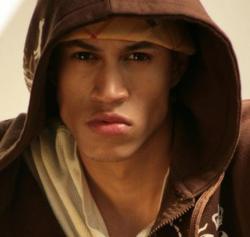 (PRWEB) October 23, 2012
Male Escort Online, The leading provider of straight male escorts in Las Vegas and Miami for upper-class women, is celebrating the opening of its two new outlets!
"Our goal is really to encourage successful, upper-class women to try male escort services at least one time.  The idea definitely pushes the average person's boundaries, but the simple fact remains that escort services can be used for a variety of reasons – romance, companionship, entertainment, or just to have someone on your arm at an important event.  Nothing more is required, unless you want the relationship to go further," said the 32 year old owner.
The emphasis Male Escort Online is placing lies on the fact an evening out with male escorts should focus on fun, not necessarily on sex.  Unfortunately, many people have the misperception escort services are a legal way of avoiding prostitution charges.  They are somewhat turned off by the idea of escorts altogether.  But the way the company runs its business, the focus is placed on providing the client with an enjoyable night out, which is not required to involve sex in any way.
Why would someone hire a male escort service?  Many successful women spend long hours at work, fiercely dedicated to succeeding.  Other aspirations in life have to take a back seat to their careers, and for many, that means romantic relationships are avoided.  A male escort provides an easy way for successful women to experience a romantic night out.  Although it's not a replacement for a relationship, a high class male escort can help them fulfill that emotional need for select periods of time.  
The escort's job is to make the evening enjoyable for the client.  That could mean a romantic dinner with drinks, a night out at the movie, attending a concert, or even going to an amusement park for the afternoon.  The important point to keep in mind is that the client is in charge and does not need to do anything with which she is not comfortable.  Male escort services are totally safe to try and have no client risk involved.  
An enjoyable male companion is difficult for upper-class women to find, so it makes sense for them to try a matchmaking companion service / escort service, even if it is just one time.  The afternoon or night out can be as long or short as desired.  Upper-class women interested in trying male escort services provided by young, attractive men with a variety of entertaining personalities should call the company at 877-267-6253.  
About Male Escort Online
Male Escort Online was founded when the company identified a need for male companionship among upper-class women.  Since its founding, it has expanded and added two more important markets – Las Vegas and Miami however all men are available for domestic and international travel. The company encourages women considering male escort services to try it out at least one time before judging whether or not it works for them.