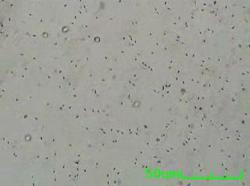 "The TESA methodology is effective in instances where the epididymis is enlarged as a result of a vasectomy or other blockage."
McAllen, TX (Vocus/PRWEB) April 11, 2011
Two methodologies to treat male infertility issues have recently shown greater success rates and have significantly increased hope for couples dealing with male infertility. In particular, two new methodologies appear to significantly improve the chances of conception in cases where the male has had a vasectomy.
These two surgical procedures for male infertility, referred to as TESA or Testicular Sperm Aspiration and MESA or Microscopic Epididymal Sperm Extraction are two methods that are being used as a first line approach for sperm collection with great success in McAllen and surrounding areas of the Valley in Texas.
Dr. Esteban Ortega Brown, medical director and founder of the Reproductive Institute of South Texas explains: "The TESA methodology is effective in instances where the epididymis is enlarged as a result of a vasectomy or other blockage." The benefits of this approach are that they are relatively painless and do not require an incision in the scrotum or a general anesthetic. The risks of the procedure include bleeding, damage to the epididymis and not being able to obtain sufficient sperm. If these techniques fail, sperm may be found using more advanced methods.
MESA is a technique for collecting sperm that involves using a surgical microscope to open the small tubes within the epididymis to look for sperm. Dr. Brown says "this technique works well in conditions where sperm are being produced in adequate numbers but are blocked from traveling from the testicle to the ejaculate. In a recent analysis of nine cases in our practice, we experienced an 87.5% success percentage in pregnancies in this group of patients."
Examples of the 'blockage' conditions include: a prior vasectomy, prior hernia repair with mesh, blockage of the seminal vesicles, cystic fibrosis, and immotile cilia syndrome. This is the favored approach when harvesting sperm after a vasectomy. "Essentially what it means for men," explains Dr. Brown "is that they need not fear being infertile as a result of having had a vasectomy or other issues."
For more information on Male Infertility and sperm harvesting techniques please visit http://www.conceiveababy.com/
Esteban Ortega Brown, MD began his career by attending prestigious Stanford University, receiving his Bachelors degree in Economics in 1979. He continued his education in medicine from 1979 to 1984 at Baylor College of Medicine in Houston, Texas where he earned his MD. Between 1984 and 1988, he completed his internship and residency at the University of Texas Medical Branch in Galveston, Texas with a specialty in Obstetrics and Gynecology. Dr. Brown received sub-specialty training in Reproductive Endocrinology at the University of Pennsylvania in Philadelphia from 1988-1991. Dr. Brown's specialization in male fertility issues is complemented by his sensitive approach toward the unique difficulties men face when confronting their fertility issues.
# # #