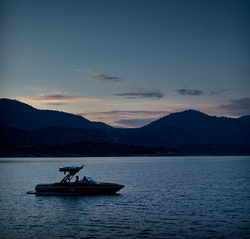 Merced, CA (Vocus) October 21, 2009
Malibu Boats has found another way to share fun water sports boating images with their family of Malibu boat enthusiasts. Malibu Boats in cooperation with Seven2 has created a free downloadable screen saver that updates with new Malibu-related images automatically. These are images captured for Malibu Boats by professional photographers, photos provided by industry partners or shots submitted by Malibu boat owners. Yes, you can submit a photo to be featured on this screen saver! You'll never tire of this screen saver because it keeps your monitor fresh with automatically updated Malibu Boats images.
Additional Links
Malibu Screen Saver PC Download
Malibu Screen Saver MAC Download
Malibu Screen Saver Playlist
Seven2
Malibu Screen Saver Continuing Coverage on Del.icio.us
The World's No. 1 selling water sports boat manufacturer captures and receives amazing photography. These images are featured in the Malibu Boats brochure, posted on the web site and uploaded to Malibu's flickr.com channel. Whether they are images captured for Malibu by a professional photographer, photos provided by industry partners or shots submitted by Malibu boat owners, Malibu Boats is extremely proud to display these photos. The new Malibu Boats screen saver is another way Malibu is sharing Malibu Boats related images with their family of Malibu Boats faithful.
In fact, this screen saver was co-created by Malibu boat owner, Nick Murto. Murto is the owner of a 2008 Wakesetter VLX and co-owner of the internet marketing firm Seven2. One of Murto's many passions is photography. Seeing the images that populate the Malibu Boats family of web sites, Murto realized shots like these would be perfect in an auto-update screen saver format. He set up the program and Malibu began loading the first wave of images. The rest is screen saver history.
The Malibu Boats Screen Saver is available in PC or MAC formats and is downloadable for free. When Malibu adds new photos to the screen saver those updates are downloaded to client screen savers automatically, as long as an internet connection is active.
Want to see which images are currently playing on the Malibu Boats Screen Saver? The play list is always available in the "Screen Saver" set on the Malibu Boats Flickr.com Channel. This set not only provides the play list, but also gives you more information about the images and their photographers.
If you would like your water sports related boating image to be featured on the new Malibu Boats Screen Saver, please email blog (at) malibuboats (dot) com.
About Malibu Boats: Build the best boat possible, give boat owners the best value and enjoy the workplace. Since Malibu Boats' inception in 1982 the mission has been this simple. On the journey from building 100 custom ski boats a year in a small shop, to their standing as the world's number one selling wakeboard and water ski boats, Malibu has become an exemplary American boat company.
###