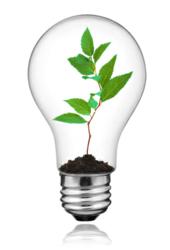 ICT, which is a huge growth sector in Indonesian and across Asia, has enormous power to contribute to more environmentally sustainable development.
San Diego, CA (PRWEB) November 21, 2011
On 1 November, Bakrie Telecom hosted ICT for Green Asia at the Mandarin Oriental Hotel in Jakarta. This high level international summit was organized by Malk Sustainability Partners and supported by the Global e-Sustainability Initiative (GeSI), the world's leading industry consortium focused on green information and communication technology (ICT).
The event's roster of nearly 30 industry experts included 3 Indonesian ministers and a variety of international speakers including Luis Neves, Chair of GeSI, and Malcolm Johnson, Director of the Telecommunication Standardization Bureau of the International Telecommunications Union. Attendees numbered approximately 300.
"I represented the International Telecommunications Union at the ICT for Green Asia conference organized by Malk Sustainability Partners," said Mr. Johnson, "It helped to raise awareness of the significant role that information and communications technologies can play in mitigating and adapting to climate change. The event attracted top tier global speakers and did an excellent job of identifying a prime business opportunity for Asia's telecommunications sector."
"ICT, which is a huge growth sector in Indonesian and across Asia, has enormous power to contribute to more environmentally sustainable development," said Zach Goldman, a Partner with Malk Sustainability Partners. Although it accounts for only 2-3% of human caused emission of greenhouse gasses, ICT has the power to reduce global anthropogenic emissions by over 15%. Promoting this message is a core focus of GeSI.
"GeSI's vision is a sustainable world through responsible ICT-enabled transformation," said Mr. Neves. "This vision is perhaps nowhere more relevant than in Asia, where rapid economic and urban development combined with exponential growth in the ICT sector presents a distinct need and opportunity. Through ICT for Green Asia, GeSI is now able to share its vision with this region of the world."
For Bakrie Telecom, this event represents one year since the launching of the company's Hijau untuk Negeri, or Green for the Nation, initiative developed by Malk Sustainability Partners, which embraces environmental stewardship as a corporate strategy rather than just corporate social responsibility.
"We are very proud of what we have accomplished through our green efforts," said Bakrie Telecom President Director Anindya Bakrie. "Through Hijau untuk Negeri, we have identified over 20 billion rupiah [approximately $2.25 million] in averted costs while saving enough energy to provide electricity to over 240,000 Indonesian people. Hosting the ICT for Green Asia summit was an opportunity for Bakrie Telecom to join our industry peers in discussing the next steps of building a sustainable Asia through green ICT."
Event sponsors included Marvell Technologies, Qualcomm, Cisco, Research in Motion, and Convergys. More information on the summit is online at http://www.ictforgreenasia.org.
About Malk Sustainability Partners (http://www.malksp.com)
Malk Sustainability Partners (MSP), a management consultancy focused on environmental sustainability, guides forward-thinking businesses around the world to profit from operating in better balance with the environment.
###