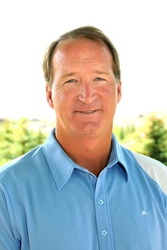 We began the search engine optimization efforts for all three companies and drove Web leads to new highs at each entity.
SARASOTA, Fla. (PRWEB) July 15, 2008
"PropertyMaps is leading the online evolution of the real estate model," said Malone, who was previously president and COO of RemedyMD®, a market leader in the use of predictive informatics to recognize patterns, personalize treatment, and measurably improve healthcare outcomes. "After analyzing the company's growth potential, I believe PropertyMaps has the opportunity to dominate the Internet real estate category."
PropertyMaps.com is a user-friendly, one-stop-shop Web site that allows consumers to quickly search the actual Multiple Listing Service (MLS) databases used by Realtors® nationwide by using popular mapping tools such as Google Maps, Google Earth, and Microsoft Virtual Earth.
PropertyMaps has more than 2 million listings - one of the largest on the Internet.
In addition to lead generation and advertising services, Malone said PropertyMaps plans to capitalize on its technology investment by selling data services to national real estate organizations in the investment community. "We will apply predictive informatics technology at PropertyMaps, just as predictive analytics applications are used on Wall Street for trading purposes," he said.
After securing bridge funding from Houston-based Merrick Capital, the fast-growing company recently signed a memorandum of understanding to issue a $20 million Series A syndicated offering.
Nearly a decade ago, Malone was named to Sm@rt Reseller's "Top 10 in Technology" ranking, behind only Steve Jobs at Apple and John Chambers at Cisco. He has served as president and COO for IBRIX, a leading provider of scalable file serving solutions, and was the president and founder of CTS Companies, an innovator in storage technology services. In addition, Malone was executive vice president of Dickens Data Systems, where he managed sales, distribution, and an architectural application development team.
At CTS, Malone held senior leadership roles, managing more than 250 engineers and developers, successfully driving sales, customer service, partner programs and services.
Agyilysis ultimately acquired the company for $42 million in 2005.
As a senior executive at IBRIX and REMEDY MD, Malone expanded direct sales and launched partner programs that allowed both companies to have OEM and reseller relationships with HP, DELL, IBM, and EDS. He also raised more than $49 million in both venture and institutional capital for the two companies.
"Our team was able to drive lead generation and substantially the Web presence for CTS, IBRIX, and Remedy MD," said Malone. "We began the search engine optimization efforts for all three companies and drove Web leads to new highs at each entity."
Malone was also a founding member of the EMC Partner Council, building relationships between the industry-leading storage company and its vendors and distributors. He currently sits on two other boards and manages Jupiter Bowl, a family entertainment center in Park City, Utah, owned by the Malone Investment Group.
Malone received a Bachelor of Science degree from Southeastern Louisiana University (SLU) in Management and Computer Science.
Using popular mapping tools such as Google Maps, Google Earth, and Microsoft Virtual Earth, PropertyMaps.com enables people to quickly search and easily visualize millions of real estate listings by plotting their locations and local market data free of charge. PropertyMaps.com is the first Internet site to provide map-based access to the authentic Multiple Listing Service (MLS) databases that are used by Realtors® nationwide.
PropertyMaps also delivers the content wirelessly to Internet-enabled phones, PDAs, GPS-enabled and other mobile devices. Visitors are also able to access foreclosure or pre-foreclosure homes on PropertyMaps.com, through a partnership with RealtyTrac (http://www.realtytrac.com), the leading online marketplace for foreclosure properties.
Since its launch in October 2006, PropertyMaps has signed strategic alliances with major partners in the United States, India, United Kingdom and Latin America, and will continue to expand its international presence with the launch of a formal partner program in 2008.
Keyword Tags: mls real estate search, real estate search, search real estate, venture capital
MULTIMEDIA GALLERY http://www.businesswire.com/cgi-bin/mmg.cgi?eid=5731566