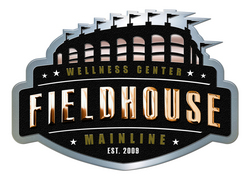 "What many people and pros alike do not know", Brady says, "is that health is not just the absence of symptoms, but rather the body's ability to perform and function at an optimal level."
Malvern, PA (PRWEB) March 22, 2011
The pros have spoken: chiropractic care helps members of the Philadelphia Eagles, Flyers, and Soul maximize their performance on and off the field. Now, Malvern, Pennsylvania, residents can receive the same care as their favorite athletes. Dr. Frank Brady, team chiropractor for these professional sports organizations, is now seeing Malvern residents at the company he co-founded, Fieldhouse Wellness Center, a state of the art chiropractic and wellness facility in the heart of the Great Valley Corporate Center.
Every day Brady sees results with the players he treats to maximize their performance on and off the field. Not only does Brady see that chiropractic care helps the players with their pain levels, but it also gives them the capability to function at a higher capacity.
"What many people and pros alike do not know," Brady says, "is that health is not just the absence of symptoms, but rather the body's ability to perform and function at an optimal level.
"…no matter who you are, in order to have optimal health you need to focus on proper nutrition, exercise, and a healthy nervous system. Seeing as the nervous system controls every component of your body's function, from your smallest cells to your largest organs, it is important that you take care of it and keep it working properly."
Chiropractors are experts when it comes to the spine and nervous system. By providing precise and specific adjustments to misaligned areas of the spine, chiropractors are able to reduce pressure on the nerves which exit between the vertebrae. These reductions in nerve interference help the nervous system and in turn, the rest of the body, function properly.
Brady has put together a team of experts at Fieldhouse Wellness including Dr. Vic Kalman, a highly recognized orthopedic surgeon in the Philadelphia/Wilmington area and two additional chiropractors Dr. Dan Wilson and Dr. Mike Vilello. Together this team of wellness professionals has all the tools to help you and your family with your health needs.
Fieldhouse Wellness provides a wide range of services including chiropractic care, nutritional counseling, Ideal Protein™ and First Line Therapy™ weight loss programs, massage therapy, personal training at their in house fitness center, and more.
For more information about chiropractic care in Malvern, Pennsylvania, or to schedule an interview with Frank Brady, please call him at (215)-620-7135 or email at Frank at fb(at)fieldhousewellness(dot)com.
# # #