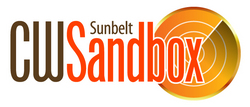 Clearwater, FL (PRWEB) August 22, 2008
Sunbelt Software, a leading provider of Windows management and security software, will host a complimentary webinar: 'Automating Malware Analysis: Keeping Ahead of the New Wave of Malware' on Wednesday, August 27, 2008 at 9am and 1pm EDT.
According to the recent study "2008 Data Breach Investigations Report" by the Verizon Business Risk Team, 25% of data breach cases involved the use of malware or deployment of malicious custom code within business organizations. These targeted, customized attacks use sophisticated social engineering techniques that can bypass an organization's typical network security defenses with little or no warning.
In "Keeping Ahead of the New Wave of Malware" webinar, attendees will get an overview of this global problem, as well as an in-depth look at Sunbelt's automated malware behavior analysis tools for analyzing and proactively addressing these threats. Sunbelt Software and its renowned research center, Sunbelt Malware Research Labs, is the industry's leading resource for automated malware analysis tools and malware data feeds.
Sunbelt will provide an interactive web demonstration of Sunbelt's malware research tool, Sunbelt CWSandbox and Threat Track, a comprehensive set of url and malware data collection feeds, to learn how Sunbelt can help to automate an organization's threat research and strengthen their malware defense strategy.
Get answers to questions like:
•Why use automated analysis for suspicious applications and malware?
•What are the current trends in malware, particular in targeted, socially engineered attacks?
•What are the tools for identifying, analyzing and remediating such attacks?
Who should attend this webinar?
•Security vendors and researchers
•Telecom and web portal Incident Response teams and SOCs
•Defense contractors and other agencies and industries handling sensitive intellectual property
•Security teams for online banking and other financial sector organizations
•Other large organizations subject to targeted attacks including Spear- and Whale-phishing
How to Register:
The webinar is limited to qualified, validated registrants with verifiable contact information.
To register for the 9am webcast, please visit:
http://www.sunbeltsoftware.com/rd/?id=080820EB-Malware_Analysis_Webcast_9am
To register for the 1pm webcast, please visit:
http://www.sunbeltsoftware.com/rd/?id=080820EB-Malware_Analysis_Webcast_1pm
About Sunbelt Software
Headquartered in Tampa Bay (Clearwater), Fla., Sunbelt Software was founded in 1994 and is a leading provider of Windows security and management software for small and mid-size enterprises with product solutions in the areas of antispam, antivirus, antispyware, and anti-malware. Leading products include the VIPRE and CounterSpy product lines, Ninja Email Security, Sunbelt Exchange Archiver, and CWSandbox malware analysis tools. The company is part of Sunbelt International Group, based in Paris, France.
For more information about Sunbelt Software, please visit the company's website at: http://www.sunbeltsoftware.com. To learn more about current activities, products, and ideas at Sunbelt Software, please visit Sunbelt's corporate blog at http://www.sunbeltblog.com.
Copyright © 2008 Sunbelt Software. All rights reserved. All trademarks used are owned by their respective companies.
# # #