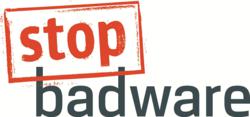 St Johns, FL (PRWEB) January 18, 2012
SiteLock LLC, a global leader in website security for online businesses, today announced a new strategic alliance with nonprofit anti-malware organization StopBadware. StopBadware works to make the Web safer through the prevention, mitigation, and remediation of badware websites. The SiteLock-StopBadware partnership will further protect people and organizations from becoming victims of malware. As part of the new partnership, SiteLock will provide StopBadware with highly customized web malware scanning technology that will allow the organization to streamline its independent review process.
"StopBadware's independent review process provides much-needed due process for webmasters whose sites have been blacklisted by our data providers, and the review process will greatly benefit from the ability to more quickly and accurately detect malware," said StopBadware Executive Director Maxim Weinstein. "We're excited SiteLock has opted to formalize our long-standing relationship by coming onboard as a StopBadware Partner, and we're extremely pleased that they've provided technology that streamlines one of our core programs."
SiteLock's professional website security services include Patent Pending Deep 360-Degree security scanning, instant threat alerts, reputation management, verifiable website trust seals, and expert site maintenance services. StopBadware's experience with malware websites will inform and enhance the technology behind these services; the two companies will work together to better understand threats to the Internet ecosystem and develop strategies to combat web-based malware.
"We're excited to form this partnership with a leader in the anti-malware space. Our technology will provide great value for their organization, and the partnership will allow us to protect small businesses and sites across the Web in new and more effective ways," said Neill Feather, President of SiteLock.
About SiteLock
Established in 2008, SiteLock has helped small businesses protect their website and reputation through website security services and website scanning. SiteLock provides the most affordable and complete website security solution available on the market, protecting against malware, spam, viruses and other vulnerabilities. SiteLock currently protects over 500,000 customers worldwide and scans over 2 million pages daily for threats. Many of these customers are online merchants that rely on their website as their business storefront. Each subscription of the service includes SiteLock's Trust Seal, which is proven to increase sales and conversions by more than 10%. SiteLock is headquartered in Jacksonville, Florida and has offices in Scottsdale, Arizona. For more information, visit http://www.SiteLock.com or call 877-257-9263.
About StopBadware
StopBadware makes the Web safer through the prevention, mitigation, and remediation of badware websites. It began as a project of the Berkman Center for Internet & Society at Harvard University before spinning off as a standalone nonprofit organization in 2010. Corporate partners include Google, PayPal, Mozilla, Verizon, and Qualys. StopBadware is based in Cambridge, Mass. For more information, visit http://www.stopbadware.org.
###