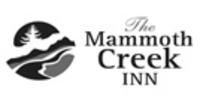 Mammoth Lakes, CA (PRWEB) April 8, 2010
A $30,000 prize purse is up for grabs on April 24 when Mammoth Mountain hosts the Championships of the 2010 Volcom "Peanut Butter & Rail Jam" series. Spectators and participants planning on attending the exciting weekend events will enjoy a 20% discount on accommodations at the Mammoth Creek Inn, plus a discount on a subsequent stay.
The country's top amateur snowboarders have already battled it out at 17 qualifying stops on the tour. Now, the top 5 winners of each of those contests will compete in a "jam style" format. Three park features will be dug in side-by-side to create a "rail zone" for riders to hit as many times as they choose within a 20 minute set. Judged on difficulty of tricks and personal style, the riders will have their final results tallied from their best two scores.
Also on Saturday, April 24, the town of Mammoth Lakes and the Mammoth Creek Inn will welcome the first fishing aficionados of 2010 as the Mono County fishing season officially opens. The gorgeous lakes of the Mammoth Lakes Basin, the Owens and San Joaquin Rivers and several scenic creeks (such as Mammoth Creek, just steps from the Mammoth Creek Inn) are among Mono County's spectacular fishing spots.
Looking for a first-rate yet affordable home-base during the Jam or your first fishing getaway of the season? Head to the Mammoth Creek Inn, the finest boutique hotel serving the Mammoth Lakes area and Eastern Sierra region of California. Mention the Volcom Jam or Mammoth fishing and receive a 20% discount on your room rate, plus a discount on your future stay at the Mammoth Creek Inn.
Serving Mammoth Mountain visitors for nearly four decades, the newly and beautifully renovated Mammoth Creek Inn is convenient to Mammoth Mountain, Mammoth Creek and all the amenities the town of Mammoth Lakes has to offer. A free trolley runs until 1 a.m. and will deposit Inn guests just steps from their door after post-Jam or post-fishing fun.
More information on the Volcom PB & RJ Championship and Mono County fishing can be found on the redesigned and newly enhanced MammothCreekInn.com website. This interactive, online experience is designed to attract vacationers, and promises a compelling virtual presentation of the Inn's accommodations and services as well as area attractions, events and history. Check the Social Connect page often for details on many upcoming Mammoth events.
About The Mammoth Creek Inn: Proud to be Mammoth's newly renovated and most discriminating boutique hotel, the Mammoth Creek Inn offers 26 beautiful rooms and suites. Just a few blocks off of U.S. Highway 395 on Old Mammoth Road, this charming hotel is the ideal destination for individuals, couples, families or groups seeking a relaxing, well-appointed, first-class yet moderately priced alternative to larger, more impersonal lodges or corporate hotels.
###