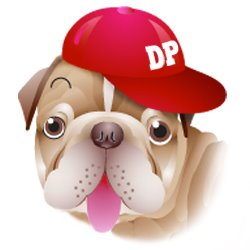 What's more positive than a crime-fighting superdog?
Boca Raton, FL (PRWEB) June 14, 2013
The popular dog news site, Dogington Post, reported on Thursday that they were outraged over the omission of Krypto, Superman's dog, from Warner Brother's new blockbuster movie about the popular superhero, Man of Steel that releases nationwide on Friday, June 14.
Krypto first appeared in March of 1955 in Adventure Comics #210. In the original Silver Age comic, Krypto was the El family dog on the planet Krypton. He was used by Jor-El as a test subject for his work on the escape rocket he was building for Kal-El. When the experimental rocket was launched with Krypto inside, however, it got knocked off-course and Krypto drifted in space for years until he eventually landed on Earth, reuniting with the teen-aged superhero, Superboy.
Krypto was drawn in comics and cartoons as a white dog of generic pedigree. When fighting crime, he typically wore a gold collar, a miniature Superman "S" symbol on his dog tag, and a red cape. And when he wasn't helping Superman leap tall buildings in a single bound, he spent his time romping through outer space. When he was on Earth, he stayed with the Kent family, posing as their family dog, Skip, and wore a brown patch on his back as a disguise.
Krypto the Superdog didn't make consistent appearances in the Superman comics or movies, though he did have his own namesake cartoon.
"As dog lovers, we're disappointed to learn that Krypto won't have a roll in Man of Steel," said Harlan Kilstein, Dogington Post's Top Dog. "We're in favor of any event that puts dogs in the spotlight and shows them in a positive manner. And what's more positive than a crime-fighting superdog?"
"What's more," said Kilstein, "dogs always tug at American's heartstrings and bring awareness to the joy of dog ownership."
The site published a brief history of Krypto the Superdog, including a video clip of his cartoon and a few images of his appearances in DC Comics throughout the years.
For more information about Dogington Post and their love of dogs, visit http://dogingtonpost.com.
About Dogington Post:
DogingtonPost.com was created for the love of dogs. It promises a forum of informative articles, newsworthy dog stories, health and breed information, and heartwarming videos. The site addresses current issues affecting dogs and their human parents – from serious health concerns to lifestyle issues on feeding, grooming and the overall well-being and mental health of dogs. It is the Internet newspaper, all about dogs.