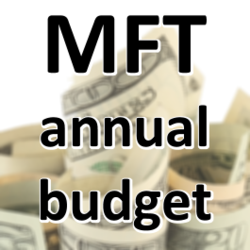 The managed file transfer industry has craved budget and resource planning information for years. This survey delivers it.
Watertown, WI (PRWEB) September 06, 2011
Managed file transfer teams will soon be able to benchmark their budgets against industry standards, thanks to a new survey now being circulated by File Transfer Consulting ("FTC"), a vendor-independent firm.
"Our industry has craved budget and resource planning information for years," said FTC President Jonathan Lampe. "Our survey will allow managers to understand how other teams are allocating their funds and where other teams are realizing the most savings."
The survey opened this week and is expected to remain open for just one month, with published results in early Q4 2011.
"We encourage every manager working with managed file transfer technology today to add their input and sign up for a summary of the results," said Lampe. "Our goal is to make the budget planning process easier for everyone in 2012 and beyond."
The nine questions in the ten-minute survey cover organizational structure, spend drivers, outsourcing and the emerging use of cloud technology in managed file transfer.
"Accessibility was key to our survey design," said Lampe. "Managers should be able to fit ten minutes to describe their budget in between conference calls."
Interested participants may now take the survey and sign up for results at http://www.filetransferconsulting.com/managed-file-transfer-budget-survey-2012. Results will be available to participants who complete the survey later at the same location.
File Transfer Consulting, LLC ("FTC") is North America's first consulting firm completely focused on managed file transfer issues and a frequent sponsor of vendor-neutral thought leadership. FTC's project-based engagements and add-on technology afford FTC staff the flexibility to look beyond off-the-shelf technology and tailor solutions for specific business needs.
###