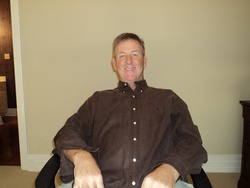 Gari brings a wealth of experience to our organization. He has the background and expertise needed to help us grow and we're fortunate to have him on our team
Fort Worth, TX (Vocus) November 11, 2010
As a seasoned sales professional, Brown brings more than 25 years' experience to his new role and will be responsible for managing existing accounts as well as mining new opportunities.
Prior to joining Consuro, Brown was a Channel Storage Executive for Dell, Inc, educating customers and Value Added Resellers on Dell Equallogic storage solutions. In his role at Consuro, Brown will incorporate his knowledge of Equallogic storage into complete solutions for Consuro's clients. He will be instrumental in educating customers on how to deploy a virtual storage solution that will support their disaster recovery, business continuity, backup and recovery plans. While at Dell, Brown garnered several awards, including:
System Consultant Manager of the year 2003 – Circle of Excellence award and club trip
Systems Consultant of the year 2000 – Circle of Excellence award and club trip
Systems Consultant of the year 1999 – Circle of Excellence award and club trip
Brown will market Consuro's innovative IT support solutions to businesses across Texas. Now more than ever, companies are trying to find ways to cut costs. As a managed services provider, Consuro can offer these companies a flat monthly rate to manage all their IT needs, often saving them thousands of dollars a year.
"Gari brings a wealth of experience to our organization. He has the background and expertise needed to help us grow and we're fortunate to have him on our team," said Kevin Valadez, Co-President of Consuro.
Consuro is a premier managed service provider offering comprehensive Windows-based IT services including desktop management, server and network management, off-site management, data center solutions, consulting and project management, and asset procurement. Its broad scope of services delivers advanced technological capabilities to businesses of any size. Consuro was founded in 2002 and has offices in San Angelo, Fort Worth and San Antonio, Texas.
###