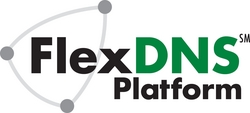 Outsourcing our DNS allows us to focus on our core competencies and leverage numerous off-site nodes to discourage DDoS attacks against our name resolution infrastructure
Austin, Texas (Vocus) July 19, 2010
Afilias, a leading provider of Internet infrastructure services, announced that Black Lotus Communications has selected Afilias' FlexDNS℠ Platform to provide DNS infrastructure in support of its distributed denial-of-service (DDoS) protection solutions. Black Lotus needed to replace its previous DNS provider in order to improve its resiliency to DDoS attacks and achieve better economy in its DNS management.
"Outsourcing our DNS allows us to focus on our core competencies and leverage numerous off-site nodes to discourage DDoS attacks against our name resolution infrastructure," said Jeffrey Lyon, President of Black Lotus. "Since switching to Afilias, we were able to cut our costs by more than 50 percent and receive more value for about the same cost of running our own off-site nodes."
Afilias' FlexDNS Platform provides three different ways to utilize Afilias' DNS network: A Web-based portal, AXFR (DNS zone transfer), or an Application Programming Interface (API). Black Lotus selected Afilias' Web-based portal, which provides a simple, easy-to-use online interface to manage DNS settings for small or large portfolios of domains. The Web-portal also provides bulk import functionality, an advanced reporting suite, and enhanced security alerts and notifications.
Black Lotus also selected Afilias' SiteCertain™ IP monitoring and failover service to ensure that their customers will always have a working IP address to failover to in case of emergency or compromise.
"Any organization that is providing critical services across the Internet needs to take their DNS seriously and ensure that they avoid single points of failure," said John Kane, Vice President of Corporate Services for Afilias. "We are pleased to provide Black Lotus with both a valuable and cost-effective DNS solution to enhance the resiliency and reliability of their important DDoS protection services."
About Afilias Managed DNS Services
Afilias' state of the art DNS network ensures security and resiliency through a diverse Anycast architecture. Its multi-layered, tiered design uses multiple hardware and software solutions, multiple bandwidth providers, and is dispersed across numerous geographic locations, avoiding single points of failure and guarantee 100 percent up-time. Afilias' system also supports DNSSEC. To learn more about Afilias' FlexDNS platform visit http://www.flexDNS.info .
About Black Lotus (HOSTINGCON Booth #101)
Black Lotus Communications is first and leading in distributed denial-of-service protection solutions. The company was the first to market a commercially viable DDoS protection solution and provides protected hosting services, web proxies, IP tunnels, and the ecologically friendly LotusCloud VM, a dedicated server environment that is 16 times more efficient than its bare metal counterpart. For more information visit http://www.blacklotus.net .
About Afilias (HOSTINGCON Booth #535)
Afilias is a global provider of Internet infrastructure services that connect people to their data. Afilias' reliable, secure, scalable, and globally available technology supports a wide range of applications including Internet domain registry services, Managed DNS, and services in the RFID and supply chain market with its Afilias Discovery Services. For more information on Afilias please visit http://www.afilias.info .
###