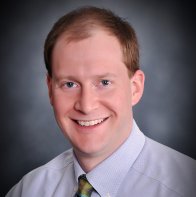 By the time I met RhinoSoft they were already the top innovator in secure file transfer.
Helenville, WI (PRWEB) January 17, 2012
Today RhinoSoft, a leading secure file transfer software vendor, announced that managed file transfer pioneer Jonathan Lampe has joined its executive team as vice president of product management.
"We are thrilled to welcome a leader who helped shape the industry," said RhinoSoft President Mark Peterson. "Lampe's experience will help us enter the managed file transfer industry with solutions that cut IT costs and improve ease-of-use."
Lampe is best known as the architect behind Standard Networks' MOVEit® managed file transfer brand, acquired by Ipswitch® in 2008. In 2009 Lampe was part of the management team that established Ipswitch as a "Leader" in Gartner's last Managed File Transfer Magic Quadrant. However, Lampe resigned in 2011 after Ipswitch acquired an EDI technology firm called MessageWay and shifted resources away from WS_FTP and MOVEit.
"When analysts started telling customers that Ipswitch's top file transfer brands would soon be retired in favor of MessageWay I knew it was time to move on," said Lampe.
Between Ipswitch and RhinoSoft Lampe helped several financial, energy and insurance firms develop and implement transmissions strategies as an independent file transfer consultant. Lampe also worked with several file transfer vendors on communications projects but was particularly impressed after working with RhinoSoft.
"By the time I met RhinoSoft they were already the top innovator in secure file transfer," said Lampe. "Whether you needed to access your files from a mobile device, from a browser, via a Chinese interface or over IPv6, RhinoSoft's Serv-U server already had a solution."
Lampe is also excited about RhinoSoft's long-term prospects.
"In a highly competitive market, RhinoSoft is well-positioned to own the 'value' segment with affordable solutions that provide all the important benefits of legacy providers. RhinoSoft has also worked to position its brands as market leaders overseas and already earns about a quarter of its revenue from emerging economies."
In his new role Lampe will oversee RhinoSoft sales, marketing and business development. He will also serve as the voice of the enterprise in RhinoSoft product development.
RhinoSoft (RhinoSoft.com) is the global leader in affordable file transfer, with more than 90,000 business customers, including nine of the Fortune 10, in 90 different countries. Its award-winning and U.S. Department of Defense-certified Serv-U FTP Server and FTP Voyager client products support FTP, SFTP, FTPS and web-based HTTP/S transfers over FIPS 140-2 validated channels while continuing to incorporate emerging technologies such as mobile computing, IPv6, native 64-bit computing and UTF-8/Unicode internationalization.
MOVEit®, WS_FTP® and Ipswitch® are registered trademarks of Ipswitch, Inc. Serv-U® is a registered trademark of Rhino Software, Inc.
###