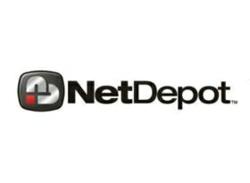 We're excited to add another technology company to our portfolio. We've been able to deliver great results in the technology space
Atlanta, GA (PRWEB) November 30, 2011
NetDepot provides hosting solutions for small businesses and enterprises worldwide. With more than 15 years in the industry and two strategically placed data centers in Atlanta, Georgia and Dallas, Texas, NetDepot leverages their knowledge and experience to provide the best hosting experience imaginable. The company's goal is to be the strongest long-term hosting provider in the market of managed dedicated hosting, private cloud hosting, virtual private data center hosting, and on-demand IT solutions by utilizing new technology and innovation.
"We're excited to add another technology company to our portfolio. We've been able to deliver great results to companies in that space" explained Jennifer Dunphy, VP of Marketing at Vayu Media.
Vayu Media will be supporting NetDepot's growth objective thru strategic search engine marketing efforts. The Atlanta SEO company has successfully supported many technology companies in Georgia and nationwide. Vayu Media's proven search engine marketing strategies are delivering growth to technology companies including Carceron, Edge Solutions and and now NetDepot. Vayu Media focuses on establishing web leadership positions for their clients thru the development of custom strategic search engine marketing campaigns. Vayu Media has successfully supported campaigns in the professional services, retail, technology, hospitality and travel, and ecommerce business segments.
###