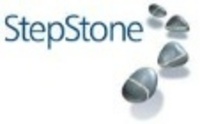 A new breed of strategic human capital software - the talent management suite - has emerged to provide a unified platform by which organizations can attract, develop, motivate, deploy and manage their workforces with an integrated, centralized approach
AUSTIN, Texas (PRWEB) January 16, 2008
In their newly released report Talent Management Suites: Market Realities, Implementation Experiences and Vendor Profiles, Bersin & Associates analyzed the responses of more than 700 HR, learning and development, and information technology professionals to identify the key drivers, adoption levels, business challenges and trends in implementing talent management systems and suites.
Of the 20 vendors evaluated in the study's Vendor Snapshot Analysis, StepStone was one of only three companies to attain an overall rating of three and a half stars(1) across five dimensions of evaluation. Among these three vendors, StepStone was the only company to receive four stars in the categories of Product Strength and Breadth, Experience and Completeness of Vision. In addition, StepStone was noted for having the largest number of customers deployed across each of the core talent management applications - including workforce planning, recruitment management, performance management, career and succession management, learning management and compensation management. The company also received credit for providing "best-of-breed capabilities" in recruitment management, and for offering one of the most extensive career management solutions available today.
"A new breed of strategic human capital software - the talent management suite - has emerged to provide a unified platform by which organizations can attract, develop, motivate, deploy and manage their workforces with an integrated, centralized approach," said Leighanne Levensaler, Principal Analyst at Bersin & Associates and author of the report. "StepStone's extensive product portfolio, loyal and expanding customer base, and well-established financial position place it among the leaders in bringing innovation and growth to the talent management industry - and in helping customers turn compliance- and transaction-driven HR systems into strategic decision support tools."
StepStone's Total Talent Management solutions are used by 1,250 customers representing more than six million registered users across North and South America, Europe, Asia and Africa. The company's solutions are deployed across every industry sector, with a majority in financial services, logistics, manufacturing, pharmaceutical and retail.
"We are delighted with the results of the Bersin & Associates study," said Bucky Couch, Managing Director, Americas at StepStone. "As the complexity of talent management has increased, so have the challenges of establishing a clear and measurable link between customers' HR initiatives and the business problems they support. StepStone's proven experience in serving the needs of a diverse, global customer base gives us a unique advantage in helping organizations optimize their talent management efforts for improved performance and organizational alignment."
About StepStone
StepStone is one of the world's largest providers of on-demand, talent management solutions, offering a portfolio of technology, software and online services that enable organizations to attract, recruit, develop, retain and manage the best available talent.
StepStone Online operates some of Europe's largest and most successful Total Talent Communities, covering 13 countries and attracting 1.9 million visitors each week. StepStone's Total Talent Management Software Solutions are a range of on-demand services which enable organizations to manage the entire employee lifecycle, from initial attraction through pre-hire online recruitment, on-boarding and post-hire performance management, including compensation management, skills and competency management and employee training and development. StepStone recently completed the acquisition of ExecuTRACK, a global leader in strategic Talent Management, which extends StepStone's Total Talent Management solutions portfolio.
Thousands of organizations including Aviva, Novartis, DuPont, Virgin Atlantic, Royal Bank of Scotland, British Airways, Xerox and Fiat use StepStone's products and services to help them recruit qualified staff globally. Founded in Norway in 1996, StepStone is the only European-headquartered vendor to be recognized as a "leader" in Gartner, Inc.'s recent "Magic Quadrant for E-Recruitment Software, 2006" report. For more information, see: http://www.stepstone.com.
(1) Four stars was the highest possible rating.