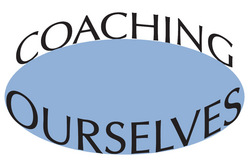 We, as 'experts', can show the way, and develop materials, but managers will have to run with it on their own initiative
Montreal (PRWEB) August 13, 2008
At age 68 Henry Mintzberg internationally renowned academic, author and management thinker has become an entrepreneur of a new company called CoachingOurselves.com Based on his core concepts in management, the aim of CoachingOurselves.com is to help manager's leverage their collective experience and insight by offering a variety of learning topics developed by leading management thinkers.
Mintzberg believes that the practice of management is dangerously off track, with serious consequences for our organizations. In 2004 he published Managers not MBAs partly to make the case that managers and leaders cannot be created in a classroom. That is because management is a practice, not a science, or profession. Reflecting on one's own experience, as a leader and a manager, and sharing that with others is the key to management learning.
"As human beings, we engage by belonging to a community; it is the social glue that bonds us together, for the social good, and so allows us to function energetically. Companies thus function best when committed people work in cooperative relationships, under conditions of trust and respect. Destroy this, and the whole institution of business collapses," says Mintzberg.
This thinking began in 1996 when Mintzberg and his colleagues set out to rethink the education of managers. The result was the International Masters in Practicing Management, which takes managers around the world to work on their own and each other's organizational issues.
Now imagine taking this learning philosophy beyond the university. That is exactly what he has done with CoachingOurselves.com. In 2006, Phil LeNir, Mintzberg's stepson and then, director of engineering of a high tech company, approached Henry for advice.
"Our company was at one of the lowest points of our industry. We were at the bottom of the dot-com crash and were being acquired by a larger organization. My managers would say to me - We've just lost half our local team replacing it with offshore developers. I am an engineer and now you want me to be a manager? "
LeNir remembers wondering how he could help his team learn new management skills with literally no budget. Mintzberg's counsel: get them around a table periodically so that they can at least share their concerns and reflect on their experiences in dealing with them.
This simple approach went so well that LeNir and Mintzberg incorporated CoachingOurselves.com. This latest incarnation of Mintzberg's core concepts in management development is accessible to all levels of management. Participants get together in groups of 4 to 8 and are provided with various topics written by leading management thinkers. Some examples of topics include; Silos and Slabs in Organizations, Strategy as Seeing, High Performance Teams and The Play of Analysis.
Minztberg's intention over the past decade has been to change how management is practiced. But it was not until Phil's efforts did he realize that this had to happen through the efforts of managers themselves. "We, as 'experts', can show the way, and develop materials, but managers will have to run with it on their own initiative".
With five Japanese companies, including Fujitsu SSL and SAP AG in Germany already doing bi-weekly sessions, worldwide interest in this affordable and effective management development alternative is on the rise. CoachingOurselves.com currently has partners in Denmark, Norway as well as Japan and soon in China and Brazil where there is enthusiastic interest. It turns out that this very simple, natural process works pretty much everywhere and through every culture.
"In order to ensure the further advancement of Fujitsu SSL, it is necessary to aggressively promote human development. We discovered 'CoachingOurselves' and decided to practice it. We were the first company in Japan to introduce it, and adapt it to our company's pillar development program. From now on our company will continue to provide 'BA' (shared space to create knowledge) where internal and external middle managers can interact with each other. We will continue to address the strengthening of middle managers with CoachingOurselves" - Mr. Ikegami, CEO of Fujitsu SSL
For additional information on the news that is subject of this release or to arrange interviews please contact Fiona Keats or visit http://www.coachingourselves.com
About Henry Mintzberg:
McGill University professor Henry Mintzberg is an astute, acclaimed management thinker and prolific author of more than 150 articles and 15 books. His seminal book, The Rise and Fall of Strategic Planning], criticizes some of the practices of strategic planning today and is considered required reading for anyone interested in strategy. Mintzberg is an iconoclast who has advised some of the world's largest corporation.
Tom Peters called him: "Perhaps the world's leading management thinker".
The 2008 Wall Street Journal's ranking of influential business thinkers put him 9th!
Contact:
Fiona Keats, Product Development
http://www.coachingourselves.com
617-340-3477
###