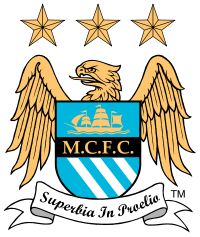 What an opportunity for the lads to train daily under the MCFC Development Team at Platt Lane!
~EduKick England Director, Michael Brennan
Manchester, England (PRWEB) February 15, 2012
EduKick England International Football Academy is relocating to Manchester with Manchester City FC "Football Development Team" delivering the daily football training for the participating international student-footballers.
EduKick England is continually looking to improve the quality of their services and the upcoming academic year of 2012/13 is no exception. The decision to relocate to the Manchester city centre by EduKick England officials was taken to add vibrancy to an already successful program that will be entering its seventh year of delivering football and educational services to international student-athletes.
The new EduKick England Football Academy "EduKick Manchester" proudly features all football training sessions taking place at the home of "Manchester City Youth Academy - Platt Lane." EduKick Manchester players from around the world will enjoy daily football instruction by the Barclay's Premier League leaders at their famous academy grounds. All football services and instruction will be provided by the distinguished MCFC "Football Development Team."
EduKick Inc.'s UK partners Ij tours, have an established network of host families within the local Manchester area located within a few minutes journey of the ij tours "Inlingua Manchester" language school which is in the heart of the city. This makes travel very easy for the EduKick England footballers with Manchester having a very extensive rail, bus and metro network. Participants will arrive at the "Inlingua Manchester" language school each morning at 9.00am to begin their day with academic studies (BTEC course work) or English languages classes (ESL, EFL for non-native English speakers).
Each afternoon participants will arrive after lunch to the famous training ground at Platt Lane. In addition to the daily coaching, participants will also have full access to the fitness gym centre onsite where they will have fitness sessions during the weekly timetable as well as the ability to stay and workout in their own time. Friendly and competitive matches will take place at Platt Lane and the EduKick Manchester squad will also be managed and coached during games by the Manchester City Development Team.
On the weekends all EduKick Manchester student-footballers will have the opportunity to see Barclays Premier League matches, including attending some of the home matches of Manchester City FC at the Etihad Stadium. Throughout the academic year course EduKick participants will also visit English professional clubs in the North West for "Train and Play" events. These visits to surrounding clubs will provide the young EduKick footballers insight into English professional football at several various levels. Additionally, EduKick Manchester also features group cultural excursions and social activities for the players periodically throughout the nine month academic football course program.
``EduKick England is delighted to have Manchester City come aboard to provide the football services for our international players. What an opportunity for these young lads to train daily under the MCFC Development Team at Platt lane", said EduKick England Director, Michael Brennan who continued…"Now we can combine the best possible academic and language instruction in Manchester with the best possible football instruction delivered by the one and only Manchester City Football Development Team. It's a very exciting day for us EduKick England.``
EduKick General Manager, Jon Morgan continued..."Having Manchester City Development Team onboard will improve our program tremendously. Over the last six years EduKick England has continually evolved for the better and having this agreement with City is another shining example of our commitment to always improving our football services for our clients worldwide."
To inquire about the new EduKick Manchester International Football Academy call toll-free from North America 1-866-338-5425 or direct at 1-905-469-5661.
# # #