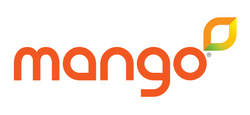 We're showing it's possible not only to compete on innovation rather than price but also to build a business by serving customers' financial needs over time rather than one fee at a time.
Austin, TX (PRWEB) April 23, 2010
Mango Financial, Inc., a financial services firm dedicated to serving unbanked consumers, today celebrated the official opening of the nation's first Mango Store. The store offers a host of innovative, low-fee money management solutions, including the Mango™ MasterCard® Prepaid Card and integrated YAP™ branded mobile money transfer service and free alternatives to pricey check cashing services.
The store, located at 529 W. Oltorf Street in Austin, Texas, has been pilot testing and refining its services based on feedback from Mango Members since December 2009. Mango is designed to introduce a greater level of transparency and a higher level of service and product integration to individuals who either don't qualify for conventional bank services or prefer not to use them. According to the FDIC, approximately one-third of Central Texas households are unbanked or underbanked (compared to an estimated 25.6 percent of U.S. households).
The Mango Store Difference
Many of the Mango Store's products and services – prepaid debit cards, check loads, bill pay and domestic and international money transfers – often come from traditional providers with high fees and hidden charges. According to Bank On Central Texas, a community initiative led by United Way and PeopleFund to bring more people into the financial mainstream, the typical unbanked household in Austin pays between $230 and $918 to cash paychecks over the course of one year. Mango customers pay as little as $10.
They can also expect more from the in-store experience. With its integrated proprietary technology platform, Mango can seamlessly deliver multiple financial services products at the best value to consumers and remove the hidden costs customers face when they must rely on different services from different providers. Mango's simple fees are displayed prominently in bold, colorful displays throughout the store, and its open, purposeful design facilitates face-to-face, personalized service from Mango's knowledgeable and trained representatives. Away from the store, Mango customers can easily access and manage their funds via mobile phone or online anytime.
Mango plans to open more Austin locations and then expand to every major U.S. city within three years through corporate stores, franchises and retail partnerships. Customers outside of Austin can currently obtain a Mango MasterCard Prepaid Card and select services offered in store at http://www.mangomoney.com .
"The previous decades saw little evolution among providers that cater to unbanked consumers, and while prepaid debit cards have made tremendous strides, we can't stop there," said Mango co-founder Bertrand Sosa, also a founding partner of MPOWER Ventures, the venture capital firm behind Mango. "We're showing it's possible not only to compete on innovation rather than price but also to build a business by serving customers' financial needs over time rather than one fee at a time. Our understanding of unbanked consumers, first-rate customer service, innovative technology, best value pricing and integrated product and brand strategy – all are in play in a powerful model that makes sense for the customer and the business."
Mango Products and Services
At the heart of the Mango Store's offerings is the Mango MasterCard Prepaid Card. The Mango Card gives Mango Members an easy and affordable way to spend, receive, send and manage funds without a bank account. Loading a paycheck or other funds onto a Mango prepaid debit card not only provides a safe, affordable home for Mango customers' funds but also access to a range of affordable and advanced products and services, including bill pay and international money transfer, as well as the ability to send money and manage accounts via simple text message.
The reloadable card is free to members and comes loaded with free features, including free activation, free monthly service provided the customer loads $500 per month, free purchase transactions, free online account-to-account and bank transfers, free direct deposit and free customer service. Mango's combination of flexible reload options, lowest pricing in the market, mobile transfer capability and always-on online account controls make it one of the most accessible and advanced products available today for the underserved market.
Mango Members can choose from a broad and flexible range of options for adding funds to their Mango Accounts. In addition to loading cash at thousands of retailers nationwide, or receiving funds via YAP on their mobile phones from other accountholders, Mango Members can instantly add money to their Accounts each pay period at no charge by enrolling for Direct Deposit. Mango Members can also send money between Accounts online at http://www.mangomoney.com or transfer money from a bank account to a Mango account at no cost.
Horizon Bank, SSB, member FDIC, issues the Mango MasterCard prepaid Card. Rêv Worldwide processes purchase transactions, and MPOWER Mobile powers the card's mobile capabilities. Mango Financial, the Rêv Worldwide companies and MPOWER Mobile are members of the MPOWER Ventures investment portfolio.
Brothers Roy and Bertrand Sosa, leading voices for underserved consumers and accomplished entrepreneurs who pioneered the multi-billion-dollar prepaid debit market, founded Mango and developed the concept at MPOWER Labs, the business incubator and accelerator they also founded to provide operational support to members of MPOWER Ventures' investment portfolio. MPOWER Ventures and MPOWER Labs are dedicated to investing in and building financial services companies whose innovations benefit underserved markets worldwide.
About Mango Financial, Inc.
Founded in 2008, Mango Financial, Inc. is a consumer financial services company that creates innovative and empowering products to help unbanked consumers manage their money and achieve their financial goals. Guided by a mission to grow adoption of financial services by unbanked consumers, Mango is developing a world-class service experience and integrated suite of advanced financial products that are affordable, relevant and easy to use. Mango is a member of the MPOWER Ventures investment portfolio.
# # #