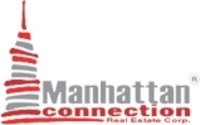 We will now be able to better cater to the needs of our downtown clients
New York, NY (PRWEB) December 19, 2008
Manhattan Connection, a premier provider of Manhattan apartments for rent and sale, announced that it has opened two new locations to better serve clients in downtown Manhattan.
The new locations, at Lexington and East 30th Street and 5th Avenue and 23rd Street, bring the number of Manhattan Connection offices to six. Other locations include 969 Third Avenue; 133 East 58th Street; 39 East 78th Street; and 128 East 86th Street.
"We will now be able to better cater to the needs of our downtown clients," said President Ronen Korin of the new offices. "It's just another example of our growth within the Manhattan luxury apartment market."
The firm has over 120 agents. In addition, Manhattan Connection also operates a successful and highly trafficked Web site, Nofeerental.com, which offers thousands no-fee listings of NYC apartments.
For 15 years, Manhattan Connection has been a premier provider of residential properties and real estate investments in and around Manhattan. It has a unique understanding of the rapidly evolving Manhattan rental market as well as a keen dedication to its clientele.
Manhattan Connection is passionate about providing its clients with the highest standards of service and has built strong working relationships with New York real estate owners, developers and management companies. From renovated tenement buildings to elegant brownstones and luxury condos, Manhattan Connection agents connect clients to spectacular homes with all the desired amenities and features. Serving a wide variety of customers, from private clients to corporate institutions, its agents show unparalleled dedication to marketing exclusive and listed properties and to matching accommodations and features to client needs and budgets.
By utilizing various and unique sources of listings, Manhattan Connection can quickly and efficiently guide clients through an otherwise overwhelming process and find them the perfect apartment, home, to fit their NYC lifestyle. Manhattan Connection has worked hard for well over a decade to build a strong reputation of integrity, a core of experienced and genuine agents, and a devotion to helping clients realize their dreams in one of the greatest cities in the world.
For further information, please contact Ronen Korin or visit Manhattan Connection - New York City Apartments.
###