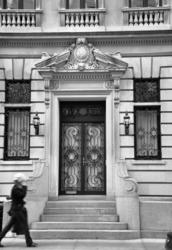 Work with a trusted Manhattan real estate broker today
New York, NY (PRWEB) June 21, 2011
This Manhattan real estate broker website is a newbie on the internet scene packed with exciting new features for Manhattan homeowners.
One such service is the Film in NYC section, which features apartments for rent in New York City for photo, film, video or movie shoots. Buy and Sell Manhattan also takes applications for homeowners who would like to feature their Manhattan apartments on the website-- whether it's for fun, to make a little extra cash, or add value to a property if it is featured in a big budget movie.
Manhattan apartments listed for sale with this NYC real estate broker will receive FREE search engine optimization (SEO) for their entire web based marketing efforts. The Rutenberg Realty NYC broker associated with this website has extensive SEO experience and certification which covers both the written word, as well as video SEO. Listings will come up higher in search engine results when prospective buyers scour the web for a new home. With 90% of buyers starting their search online, this is a huge advantage to any seller.
Many people living outside of Manhattan do not realize that NYC this NOT a Multiple Listing Service (MLS) community like the rest of the country. That means potential home buyers have to search for properties piece meal, going from one brokerage website to another. This site offers an IDX connect, which is like a simplified classic version of the MLS. It allows buyers, sellers and potential customers to communicate, research, share, locate and schedule with a click of a button. The best part is, everyone's brokerage house listings are featured in one place, with listings updated every hour -- making it a one-stop shop.
More importantly, the new website eliminates several fraudulent aspects of dealing with open sites because the llistings come from the brokers themselves, so there is no bait and switch, no duplicates of the same listings, and no open listings; which makes it the most accurate listings database you can find in NYC. The IDX connect is directly hooked up the Real Estate Board of New York (REBNY) and is updated every hour.
This feature is advantageous to buyers and prospective sellers. It will allow a homeowner to become informed on other listings for sale in their building or neighborhood; or create an accurate property search engine for someone looking for a new home.
Boasting an average of a 1000+ visitors a month, it's no wonder this website is a must visit.
Jennifer A. Chiongbian, SVP/ Associate Broker, Rutenberg Realty NYC, 127 E. 56th St. 4th Fl, NY. NY 10022 (212) 688-1000 x 189
###