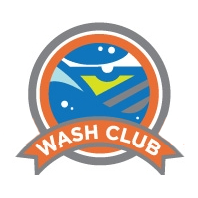 Because we are an eco-friendly dry cleaner, we only use plant based bleach.
New York, NY (PRWEB) June 19, 2013
With the summer months come the seasonal white clothing, barbeques, bonfires, lawn work and camping. These activities can all lead to grass, food and sweat stains, potentially ruining white clothing. Wash Club NYC, the top eco-friendly dry cleaner in New York, provides some tips on how to keep white clothing free from fading and nasty stains.
Below are the top four tips for keeping white clothes as white as possible:
1. Divide and Conquer: Wash the really dirty whites, like socks and stained undershirts, separately from the bright whites. This will keep the stained whites from graying the bright whites.
2. Presoak: If #1 sounds like too much effort, soak socks and oil- or sweat-stained white shirts in dishwasher detergent for two hours before washing. This helps to dissolve the ground in dirt on the bottom of the socks and remove those stubborn deodorant and oil stains.
3. Separation: Wash whites separately from other colors, even light colored clothing. The best way to retain whiteness is to launder white items together in the hottest water the fabric will tolerate (120 degrees is most effective at removing soil). Choose detergent with a bleach alternative and/or enzymes
4. Everyone could use a Boost once in a while: Add a laundry booster. People can easily increase the cleaning power of a detergent by adding a booster, such as borax or oxygen bleach to help maintain whiteness.
The above tips have had the most success in the past for general white clothing. "People have always tried new ways to keep their clothing from becoming dull or stained," Rick Rome explains. "These tips have been tested by the masses with exemplary results. Because we are an eco-friendly dry cleaner, we only use plant based bleach with our services. Anyone with particularly tough stains, give us a call with any questions they may have." Rick Rome is the owner of the Brooklyn and Manhattan dry cleaning pickup and delivery service, Wash Club NYC.
Others have had further success adding a half cup of dishwasher detergent or shampoo to a wash cycle. Additionally, some have found that tossing a single, plain aspirin to each load can keep white clothing from becoming dingy. As a general rule, never wash or bleach articles of clothing that specifically say 'dry clean only,' and be sure to rinse out washing machines where bleach has recently been used.
About Wash Club NYC:
Wash Club NYC is a pick-up and delivery laundry service that offers affordable and eco-friendly wash and fold and dry cleaning services from residences or places of business in Manhattan and Brooklyn. Committed to providing top-notch quality customer service, Wash Club NYC also services commercial laundry in New York for colleges, salons, health clubs, private gyms and hospitality venues. To see what Wash Club NYC can do for you, visit http://www.washclubnyc.com.