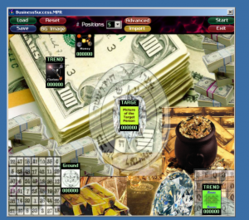 understanding why the RAD 2400HD is the right choice for a power user and the RAD-5 orgone generator is best suited for a professional helps users make informed decisions
Dallas, TX (PRWEB) May 29, 2013
Radionics Box is announcing the start of The "Manifest Your Dreams with Power Radionics" public awareness campaign to promote the benefits of radionics black box and orgone generator manifestation technologies.
The "Manifest Your Dreams with Power Radionics" promotion focuses on Welz Chi generators, the orgone generator and radionics machines that utilize orgonite to generate life force energy. By highlighting the standout features of the radionics black boxes and orgone generators, users will become more informed regarding the product line and its possible applications.
"Manifest Your Dreams with Power Radionics is about using radionic technology for personal growth and manifestation. For instance, understanding why the RAD 2400HD is the right choice for a power user and the RAD-5 orgone generator is best suited for a professional helps users make informed decisions," says Mike Devino, product specialist at radionicsbox.com.
Radionics Box is the North American distributor for HSCTI (Hyperspace Communications and Technology International) for Welz Chi Generators, radionic devices and radionics machines as well as radionics software programs. For more information about radionics software or manifestation visit their website at radionicsbox.com.