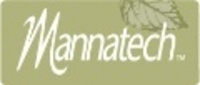 The annual convention provides an important opportunity for our employees, independent Associates and Members from around the world to celebrate success and learn about new company initiatives.
COPPELL, Texas (PRWEB) March 25, 2008
Approximately 5,000 Associates and Members from the 10 countries where Mannatech does business are expected at this year's MannaFest. Mannatech executives Terry Persinger, president and CEO; Sam Caster, founder and chairman; Al Bala, senior VP of global business development; and Rob Sinnott, MNS, Ph.D., chief science officer and senior VP, will also be speaking at the convention on various topics, including updates on new products and skin care, research and development and corporate initiatives such as sales promotions and training materials.
"We are excited to drive momentum for the company with the kick-off of MannaFest this month," said Terry Persinger, Mannatech's president and CEO. "The annual convention provides an important opportunity for our employees, independent Associates and Members from around the world to celebrate success and learn about new company initiatives."
Team Mannatech athletes from around the world will also be in attendance signing autographs and speaking. Approximately 30 international athletes will participate including Former Dallas Cowboys Billy Joe Dupree and Butch Johnson, 12-year-old BMX champ Lain Van Ogle, master martial arts team Chip and Glyn Ann Townsend, former WNBA star Nancy Lieberman and rodeo champ Shay Good.
As a special performance, the Happy Hill Farm choir will sing the national anthem during the opening session on Thursday, March 27 at 4 p.m. Mannatech is an ongoing supporter of Happy Hill Farm, a Dallas-based school that provides specialized help to at-risk children who need another chance in life.
About Mannatech
Mannatech, Incorporated, is a global wellness solutions provider of innovative, high-quality, proprietary nutritional supplements, topical and skin care products, and weight management products sold through independent associates and members located in the United States and the international markets of Canada, Australia, the United Kingdom, Japan, New Zealand, the Republic of Korea, Taiwan, Denmark, and Germany.
About Team Mannatech
Team Mannatech is a group of world-class athletes who serve as authentic role models for today's wellness generation. These celebrated sports figures and athletes have chosen to achieve and maintain optimal health through the utilization of cutting-edge training techniques and proper nutrition. For more information on Team Mannatech as well as bios on the athletes, please visit http://www.teammannatech.com.
Please Note: This release contains "forward-looking statements" within the meaning of Section 27A of the Securities Act of 1933, as amended, Section 21E of the Securities Exchange Act of 1934, as amended, and the Private Securities Litigation Reform Act of 1995. These forward-looking statements generally can be identified by use of phrases or terminology such as "intend" or other similar words or the negative of such terminology. Similarly, descriptions of Mannatech's objectives, strategies, plans, goals or targets contained herein are also considered forward-looking statements. Mannatech believes this release should be read in conjunction with all of its filings with the United States Securities and Exchange Commission and cautions its readers that these forward-looking statements are subject to certain events, risks, uncertainties, and other factors. Some of these factors include, among others, Mannatech's inability to attract and retain associates and members, increases in competition, litigation, regulatory changes, and its planned growth into new international markets. Although Mannatech believes that the expectations, statements, and assumptions reflected in these forward-looking statements are reasonable, it cautions readers to always consider all of the risk factors and any other cautionary statements carefully in evaluating each forward-looking statement in this release, as well as those set forth in its latest Annual Report on Form 10-K and Quarterly Report on Form 10-Q, and other filings filed with the United States Securities and Exchange Commission, including its current reports on Form 8-K. All of the forward-looking statements contained herein speak only as of the date of this release.