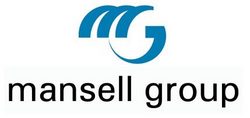 This acquisition is a continuation of our strategy to acquire technologies and talents that can help our customers market and communicate more effectively
Atlanta, GA (PRWEB) November 9, 2009
Mansell Group, Inc. today announced it has acquired the email marketing business of Premiere Global Services, Inc (NYSE: PGI). The email applications and services acquired include the Campaign Accelerator suite of tools.
The addition of Campaign Accelerator technologies into Mansell Group's existing business creates one of the world's largest privately held email marketing companies. This acquisition brings additional functionality to Mansell Group's existing email marketing offering by adding a user interface presented in six different languages including: French, German, Japanese, Spanish, UK English, and US English as well as a team of professionals experienced in supporting global accounts. The new Mansell offering will actively support over 600 organizations.
"This acquisition is a continuation of our strategy to acquire technologies and talents that can help our customers market and communicate more effectively," said Allen Nance, founder and President of Mansell Group, Inc. "By combining Premiere Global's powerful multi-language tools with our other digital messaging capabilities, we will offer customers a true multi-channel marketing solution. We are committed to supporting the Campaign Accelerator offering and, at the same time, offering the Mansell Group's Creative and Digital Marketing services to the existing Campaign Accelerator users base."
"Through our work to better understand Premiere Global customers, we recognize that our true strength lies in our focus on the IT buyer, IT challenges and IT solutions. We are confident that Mansell Group will provide Campaign Accelerator customers with service and support focused on the marketing organization," said Jackie Yeaney, CMO, Premiere Global Services, Inc.
About Mansell Group, Inc.
Mansell Group provides a suite of intelligent data driven marketing solutions. With over a decade of experience, Mansell Group combines leading technology and marketing insight to drive customer communication programs including: email communications, SMS mobile marketing, broadcast voice messaging, database management, customer intelligence, online lead generation, as well as a complete professional services group. Mansell Group actively supports over 600 leading organizations including: AirTran Airways, AARP, ChoicePoint, Flight Centre, National Education Association, Payless Shoe Source, Randstad, SunTrust, Regions Bank, The Princeton Review, and Thompson Corporation.
With a global footprint that stretches from Sydney, Australia to Atlanta, Georgia, Mansell Group's corporate headquarters is located at 3500 Piedmont Road, Suite 320, Atlanta, GA 30305. Additional information can be found at http://www.mansellgroup.com.
About Premiere Global Services, Inc.
Premiere Global Services, Inc. provides on-demand, applied communication technologies that revolutionize the way people interact. Every month, nearly 12 million people around the world use Premiere Global's advanced solutions and next-generation collaboration platform to work, collaborate and make meaningful connections. Customers include more than 50,000 companies and nearly 90% of the Fortune 500. Premiere Global is headquartered in Atlanta, Georgia, and operates in 24 countries worldwide. Additional information can be found at http://www.premiereglobal.com.
Statements made in this press release, other than those concerning historical information, should be considered forward-looking and subject to various risks and uncertainties. Such forward-looking statements are made pursuant to the "safe harbor" provisions of the Private Securities Litigation Reform Act of 1995 and are made based on management's current expectations or beliefs as well as assumptions made by, and information currently available to, management. A variety of factors could cause actual results to differ materially from those anticipated in Premiere Global Services, Inc.'s forward-looking statements, including, but not limited to, the following factors: competitive pressures, including pricing pressures; technological changes; the development of alternatives to our services; general domestic and international economic, business or political conditions; weakening global economic and credit conditions, including customer consolidations, restructuring, bankruptcies or payment defaults; market acceptance of our new services and enhancements; our ability to complete acquisitions and integrate acquired operations; concerns regarding the security of sending information over the Internet and public networks; our ability to upgrade our equipment or increase our network capacity; service interruptions; continued weakness in our legacy broadcast fax business; our dependence on telecommunications supply agreements; increased financial leverage; our dependence on our subsidiaries for cash flow; future write-downs of goodwill or other intangible assets; assessments of income, sales and other taxes for which we have not accrued; our ability to protect our proprietary technology and intellectual property rights; possible adverse results of pending or future litigation or infringement claims; federal or state legislative or regulatory changes, including further government regulations applicable to traditional telecommunications service providers; risks associated with international operations and fluctuations in currency exchange rates; and other factors described from time to time in our press releases, reports and other filings with the SEC, including but not limited to the "Risk Factors" sections of our Annual Report on Form 10-K for the year ended December 31, 2008 and our Quarterly Report on Form 10-Q for the quarter ended June 30, 2009. All forward-looking statements attributable to us or a person acting on our behalf are expressly qualified in their entirety by this cautionary statement.
###