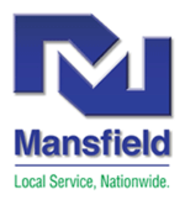 His expertise and experience finding the best possible fuel logistics solutions for enterprise clients are unequaled.
Naperville, IL (PRWEB) September 23, 2008
Mansfield Oil, the privately held $5.1 billion fuel logistics leader, announces the opening of their Midwest regional office in Naperville, IL to better serve customers. This is Mansfield's third office, and its opening on September 23 comes on the heels of Mansfield opening a Denver office earlier this year, following the acquisition of TransMontaigne's commercial and industrial delivered fuel business. "Opening this regional office is a planned stepping stone in the execution of our strategic plan to optimize enterprise fuel logistics and supply nationwide," says J. Alexander, President and COO at Mansfield Oil.
By optimizing fuel supply and logistics across three critical fuel supply markets, Mansfield Oil's new Midwest office will be able to leverage Mansfield Oil Company's multi-billion gallon buying power along with local market knowledge and transportation relationships to guarantee the best prices on the day's fuel for clients. Mansfield Oil already has several key accounts in the Chicago area, including National Express, Sara Lee, and PACE, the suburban Chicago public transit system.
Heading the new group is Vice President of Midwest Marketing Jim Stout, a 28-year petroleum industry veteran who joined Mansfield from FuelQuest, where he was Vice President of Supply Chain Solutions and worked with clients such as UPS, Costco, YRC Worldwide, Swift, Meijer, and FedEx Ground. Prior to FuelQuest, Jim spent over 20 years supplying and marketing fuel in the Midwest where he managed both Amoco's and BP's commercial transportation and government business.
"Jim Stout is the perfect talent to lead the expansion of our Midwest operations," says Doug Haugh, Executive Vice President of Business Development and CIO at Mansfield Oil. "His expertise and experience finding the best possible fuel logistics solutions for enterprise clients are unequaled."
Mansfield's new location on Artesian Road is flanked by neighbors such as Nicor Gas, BP America, and Lucent. "Naperville is an ideal choice for our Midwest expansion," says Stout. "In addition to exceptional access to markets, the area has also made CNN's 'Best Places to Live' three times in a row, which means we can bring our customers some of the finest talent this country has to offer." Stout's handpicked team of oil industry veterans includes Duane Garman, a proven petroleum industry advisor with over a decade of experience managing major accounts and providing exceptional customer service. Before joining Mansfield, he was with Ports Petroleum for 14 years.
Mansfield Oil provides comprehensive fuel logistics, fuel supply, delivery, and dispensing solutions to a rapidly expanding customer base throughout North America. The company helps control fuel-related costs, compliance and operations with local service, nationwide. Their customers are corporations, retailers and government agencies that demand the best value from their investment in fuel. Operating from 900 supply points in 49 states, Mansfield Oil addresses the entire fuel management lifecycle so companies can maximize the value of every dollar they spend on fuel.
About Mansfield Oil
Mansfield Oil is a fuel supply and fuel logistics company focused on improving efficiencies in the downstream petroleum supply chain. The company delivers motor fuels nationwide to commercial, industrial, government and retail customers. In November of 2007 Mansfield Oil Company was ranked by Forbes as the 136th largest privately held company in the US with sales growth of 29% in fiscal 2007. The company is headquartered in Gainesville, Georgia. Additional information is available at http://www.mansfieldoil.com.
###