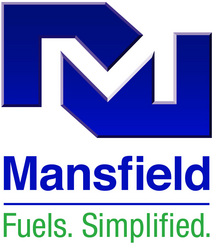 We are honored to be recognized among the leading technology innovators in the United States as part of the 2010 InformationWeek 500
Gainesville, GA (Vocus) September 24, 2010
Mansfield Oil Company, a leading independent supplier of refined fuels, ethanol, and diesel exhaust fluid nationwide announced it was selected as the top technology innovator in the Energy and Utilities industry in this years Information Week 500. The 2010 awards and overall rankings were revealed last week at a gala awards ceremony at the exclusive InformationWeek 500 Conference taking place at the St. Regis Monarch Beach Resort, Dana Point, CA.
"We are honored to be recognized among the leading technology innovators in the United States as part of the 2010 InformationWeek 500," said Hob Hairston, vice president of technology at Mansfield who was on hand to accept the award. "We believe that the energy industry and our customers are both evolving at a record pace and that continuous investment in technology and business innovation is essential to delivering value to our customers and growing our company." Douglas Haugh, executive vice president and CIO for Mansfield added, "We are pushing the envelope on numerous fronts to use technology to directly drive value to our customers and it is wonderful to gain such recognition among a field of fantastic companies across our industry."
"For 22 years, the InformationWeek 500 has honored the most innovative users of business technology," said InformationWeek Editor In Chief Rob Preston. "As we start to emerge from the worst recession in decades, the IT focus is now on driving growth—new sources of revenue, new relationships with customers, even new business models. This year's ranking placed special emphasis on those companies and business technology executives leading that charge."
InformationWeek identifies and honors the nation's most innovative users of information technology with its annual 500 listing and also tracks the technology, strategies, investments and administrative practices of America's best-known companies. In addition to Mansfield's win in Energy & Utilities, some winners in other industries included: The Vanguard Group, Merck, Colgate-Palmolive Co., Intercontinental Hotels Group, Verizon, and Old Dominion Freightways. The InformationWeek 500 rankings are unique among corporate rankings as it spotlights the power of innovation in information technology, rather than simply identifying the biggest IT spenders.
Additional details on the InformationWeek 500 can be found online at http://www.informationweek.com/iw500/.
About Mansfield
Ranked by Forbes as one of the largest private companies in America, Mansfield Oil defines the next generation of downstream energy company, delivering a disciplined approach to fuel supply and services across all 50 states from over 900 supply points. Founded in 1957, the company has enjoyed double-digit growth for three decades. Mansfield Oil focuses on optimizing and controlling fuel-related costs with local service nationwide. Mansfield Oil is headquartered in Gainesville, Georgia, with offices in Denver, Detroit, Houston, Minneapolis, Charlottesville, Chicago and Los Angeles.
About InformationWeek Business Technology Network
The InformationWeek Business Technology Network provides IT executives with unique analysis and tools that parallel their work flow – from defining and framing objectives through to the evaluation and recommendation of solutions. Anchored by InformationWeek, the multimedia powerhouse that looks across the enterprise, the network scales across the most critical technology categories with online properties like DarkReading.com (security), IntelligentEnterprise.com (application architecture), NetworkComputing.com (networking and communications) and PlugintotheCloud.com (cloud computing). The network also provides focused content for key IT audiences, such as CIOs, developers, SMBs and IT Support Managers via InformationWeek Global CIO, Dr. Dobb's, InformationWeek SMB, and HDI respectively, as well as vital vertical industries with InformationWeek Financial Services, Government and Healthcare sites. Content is at the nucleus of our information distribution strategy, and the network provides a deep and rich portfolio of decision-making tools and peer based research through InformationWeek Analytics, the leading service for peer-based IT research and analysis. IT professionals turn to our experts and communities to stay informed, get advice and research technologies to make strategic business decisions. The InformationWeek Business Technology Network is part of UBM TechWeb.
Media Contacts:
Sherbrooke Balser
InformationWeek
949.223.3605
sbalser(at)techweb(dot)com
###