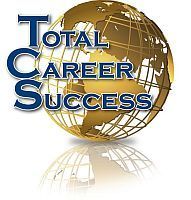 Having spent his entire career in the field, Mark understands the vital role of manufacturing and what it takes to excel in the industry
Houston, TX (Vocus) July 17, 2010
Mark Tomlinson, Executive Director of the Society of Manufacturing Engineers, will be featured on Total Career Success, an Internet show on VoiceAmerica Talk Radio Network, at 11 a.m. Central on Monday, July 19. The show is designed to inform listeners and encourage them to achieve their career goals by featuring experts and business leaders to provide advice on job search and career advancement. Mark Tomlinson is passionate about manufacturing and the key role it plays in the US economy. The Society of Manufacturing Engineers (SME), provides manufacturing professionals with access to the knowledge, skills and resources they need to advance their careers and at the same time improve the profitability and growth potential of their companies. With the industry facing a severe skilled-worker shortage, one of the top goals of SME is to fill the talent pipeline with new manufacturing employees through the Education Foundation.
The Society of Manufacturing Engineers is the world's leading organization supporting the professional development and advancement of professions and vocations in manufacturing. Some of the goals of the organization include:
•Providing manufacturers with the knowledge and tools to compete globally.
•Building support and awareness of the contributions of manufacturing and manufacturing engineering.
•Leading the transformation of manufacturing education.
•Advancing professional skills and competencies of manufacturing engineers and team-leaders.
•Delivering value through networking and technical education opportunities for members and constituents.
"Having spent his entire career in the field, Mark understands the vital role of manufacturing and what it takes to excel in the industry," Sheryl Dawson, co-host shared. "Mark's career is a composite of SME global membership."
Ken Dawson, Total Career Success show host added, "Mark shares how SME is at the forefront of leadership development, technical awareness, talent recruitment, education, networking, and economic development through manufacturing innovation."
Dawson added, "The scope of SME is amazing spanning all manufacturing industries and disciplines, including the key areas of aerospace and defense, medical device, motor vehicles/motorsports, oil and gas, and alternative energy."
To listen to the broadcast, please visit voiceamerica.com and click on the Total Career Success icon. The show will air live at 9 – 10 a.m. Pacific time on July 19 and will then be available as an archive on the web site or to be downloaded to MP3 players and cell phones, or from iTunes http://www.itunes.com/podcast?id=311541702
For 7 free videos on career transition for boomers and every generation, visit http://www.betterjobbetterlife.com
About Society of Manufacturing Engineers
The Society of Manufacturing Engineers is the world's leading professional society advancing manufacturing knowledge and influencing more than half a million manufacturing practitioners annually. Through its communities, publications, expositions and professional development resources, SME promotes an increased awareness of manufacturing engineering and keeps manufacturing professionals up to date on leading trends and technologies. Headquartered in Michigan, the Society has members in more than 70 countries and represents manufacturing practitioners across all industries. For more information, visit sme.org.
About Mark Tomlinson, Executive Director & General Manager, SME
Mark Tomlinson has spent his entire career in the field and is executive director and general manager of the Society of Manufacturing Engineers (SME). Tomlinson oversees the day-to-day operations of the Society with business responsibilities for conferencing, professional development and certification, expositions, membership and publications, the SME Education Foundation and all additional business-support operations. Tomlinson joined SME in 2003 as director of membership with responsibility for chapter and technical activities. In 2005, he was named managing director of membership, expanding his role to include responsibility for SME membership activities worldwide.
Tomlinson has held a variety of positions in the global manufacturing community. He previously served as director of proposal and estimating at Cincinnati/Lamb where he was responsible for global proposal and estimating for all Cincinnati and Lamb product lines. Prior to this, he served as vice president of Lamb Technicon Machining, where he was responsible for the company's machining systems engineering U.S. operations, including product engineering, new product development, controls, CAD, proposal and related engineering support functions. He also directed market planning and manufacturing engineering activities for the body and assembly and machine tool divisions of the company. Tomlinson began his career in the machine tool industry at Buhr Industries, where he worked for three years.
Tomlinson is the past chairman of SME's Manufacturing Enterprise Council (MEC), a member of the Technical Advisory Committee of the University of Michigan Engineering Research Center for Reconfigurable Science and a trustee of Lighthouse Community Development, a nonprofit organization dedicated to providing affordable housing to those in need. He holds a degree from Ferris State University, and received his master's in engineering business management from Warwick University, England.
About Total Career Success
Total Career Success, which is broadcast on VoiceAmerica, the world leader in Internet Talk Radio, aims to engage listeners in new ways of thinking about their potential, their goals, and their future. The show hosts are Ken and Sheryl Dawson, principals of Total Career Success, Inc. and authors of Job Search: The Total System, 3rd edition. They have served corporations in outplacement and career development as well as talent management optimization for 30 years in their consulting firm Dawson Consulting Group. The show presents guests who are experts in their fields to share the lessons they have learned in succeeding in their various areas of excellence and to discuss tips about a broad range of career issues, from specific career opportunities, to industries and workplace changes, to financial and career advancement considerations. To access their new free job search and career transition video series visit http://www.betterjobbetterlife.com For more information, visit totalcareersuccess.com.
# # #