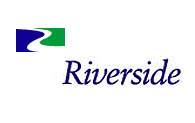 (PRWEB) July 01, 2011
The Riverside Company has sold Justrite Manufacturing Company (Justrite) to Baird Capital Partners. Based in Des Plaines, Illinois and with primary operations in Mattoon, Illinois, Justrite manufactures and distributes products that allow for the safe handling and storage of flammable and hazardous liquids (including fuels, solvents and chemicals). The sale generated a 3.5x gross cash-on-cash return and a 20% gross IRR to Riverside and its investors.
Justrite's broad range of products includes safety cabinets, safety cans, spill containment systems and related accessories. These products are utilized by end-users across a broad range of industries to comply with stringent regulatory requirements, meet safety codes and prevent catastrophic events caused by spillage or fires. Across each of its product lines, Justrite has developed the premier brand due to its product innovation, technical knowledge and customer support. Justrite sells its products through a global network of more than 1,700 North American and international distributors.
Riverside purchased Justrite as a corporate carve-out from Federal Signal in December 2004 and focused on growing the company from the start. Key initiatives included enhancing the company's distribution, sourcing and logistics model to efficiently serve a global marketplace, modernizing the Mattoon manufacturing facility, investing in new product development, expanding international sales, and building out a top-notch management team.
Under Riverside's ownership, Justrite not only continued to build on its market leading position in the US, but also significantly expanded its international operations. Through management's tremendous efforts, and with assistance from Riverside's European and Asian resources, Justrite established third-party warehouses in China and Germany and developed Asian sourcing capabilities. With these operations in place, Justrite is able to shift production and distribution based on customer location and product cost differences to ensure it provides a "lowest landed cost" to each of its customers. The company has grown its international sales significantly and anticipates more upside in developing markets in the years to come.
"Corporate carve-outs present unique challenges, but they are often very rewarding investments, so we consider them great opportunities," said Riverside Partner Anne Hayes. "In the case of Justrite, we were able to take a strong brand that had been orphaned within a larger corporation and really develop its potential by bolstering the management team and focusing on leveraging and further improving the brand."
"Riverside provided the resources to invest in Justrite," said CEO Pat Malone. "With this, we developed the industry's leading safety cabinets and cans, introduced an industry first 'green' line of spill containment products, and, turned Justrite from an exporter to a true international company with significant growth potential."
Principal Trey Vincent and Senior Associate Ryan Richards worked with Hayes on the transaction for Riverside. Riverside's Associate Director of Origination, Amy Margolis, worked with the deal team to facilitate the exit.
Lincoln International advised Riverside on the sale of Justrite to Baird Capital Partners, and Jones Day provided legal counsel on the deal.
The Riverside Company (http://www.riversidecompany.com or http://www.riversideeurope.com)
The Riverside Company is a global private equity firm focused on acquiring growing enterprises valued at up to $200 million (€200 million in Europe). The firm partners with strong management teams and enhances its investments through acquisitions and organic growth. Since its founding in 1988, Riverside has invested in more than 250 transactions with a total enterprise value of more than $5.4 billion/€4.4 billion. The firm's portfolio in North America, Europe and the Asia Pacific region includes more than 70 companies with roughly 14,000 employees. Riverside completes acquisitions smoothly thanks to $3.4 billion/€2.7 billion in assets under management, more than 195 professionals in 19 offices, and longstanding relationships with partner lenders.
# # #