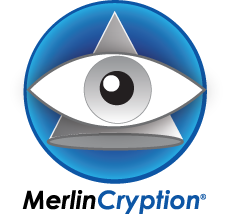 Whether off-shoring or on-shoring, manufacturers need encryption security to protect intellectual property, channel integrity, brand authenticity, and financial investments.
Austin, TX (PRWEB) May 15, 2012
MerlinM2M™ encryption and dynamic authentication platform intensifies security against counterfeiting, illegal off-brand production, and unscrupulous manufacturers, while preserving the competitive edge for onshore and offshore producers.
According to a new Boston Consulting Group report, U.S. manufacturers could reclaim 2 million to 3 million jobs and an estimated $100 billion in annual output from seven major industries, including transportation goods, computers/electronics, appliances/electrical equipment, and machinery.
"The recent reshoring trend in manufacturing threatens gray marketeers," explains Prem Sobel Founding CTO, MerlinCryption, "When producers move assembly back onshore, they become prime targets for new schemes in espionage."
MerlinCryption protects manufacturers from losing their market share to illicit imitators, both in onshore and offshore production. The encryption platform with dynamic multi-factor authentication protects manufacturers from the point of production, across distribution processes, and throughout their product's usage life cycle.
MerlinM2M introduces variable encryption keys that scale in length up to 2 GBs and passwords up to 64K bytes. The ASBE cryptosystem is not subject to statistical analysis and defeats attack by differential cryptanalysis, making it the obvious choice to overcome counterfeiting risk.
The platform is run by a scripted controller, called MerlinWrap™, that essentially "wraps" the authentication process into a tightly customized and impenetrable sequence of execution. A post- encryption/decryption memory scrub fortifies the security process.
Manufacturers further benefit with optional customization of each encryption engine, which is unique to their machine portfolio and not interoperable with any standard or other custom version.
"Producers need more than labeling, loss prevention bar coding, and channel management to adequately protect their investments," says Sobel, "MerlinM2M not only validates source and authenticity of products at origination, but also stops parallel markets, cloning, software compromise, machine theft compromise, and man-in-the-middle attack with invulnerable end-to-end security."
About MerlinCryption LLC
The Smart-World's Smart-Encryption™ software company in Austin TX, MerlinCryption LLC develops encryption and authentication solutions that protect against counterfeiting, cloning, software compromise, physical machine compromise, and man-in-the-middle attack, designed specifically for the embedded and M2M (machine-to-machine) market.
The unprecedented security platform protects integrity of data-at-rest, data-in-motion, data-in-use, and data-in-change as it is created, viewed, edited, shared, stored, and moved across communications channels and through the Cloud. The encryption is HIPAA, HITECH, and FDA compliant.
MerlinCryption offers full-scale encryption platforms for M2M, authentication, and enterprise, as well as eleven stand-alone software programs for Information Security professionals. MerlinCryption is changing the way the world protects data and secures connectivity.