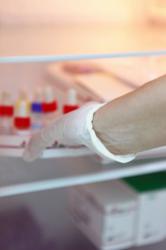 It has been Found that Manuka Honey Possesses a Variety of Naturally Occurring Medicinal Properties.
Auckland (PRWEB) January 17, 2013
The New Zealand Manuka tree has pleasant small white flowers. It is a hardy shrub, often the first to regenerate on cleared land. It is known locally as the ´New Zealand tea-tree´, probably because it was used by Captain James Cook to make a tea-like drink when he first discovered New Zealand. The most famous Manuka product however is not tea, but honey. Manuka honey has occurred due to the introduction of European honey bees to New Zealand which could turn the nectar of the Manuka flower into honey. Recently, scientific research has vindicated its use as a healing agent and moved Manuka honey out of the 'alternative' category of medicine.
The University of Waikato has a research unit dedicated to honey, the appropriately named Honey Research Unit. The University was the first to identify anti-bacterial properties in the honey, which spurred the development of a large industry focussed on the use of this natural healing product. More recently, the Universıty has isolated a compound in the manuka nectar itself which is the active ingredient in Manuka honey. In an article entitled 'Why Honey is Effective as a Medicine', Peter Molan discusses Manuka honey's use for boosting the immune system, treating diarrhoea and stimulatıng cell growth.
It has been found that Manuka honey possesses a variety of naturally occurring medicinal properties. It is both anti-bacterial and anti-inflammatory and possesses anti-oxidant qualities. The former two explain its efficacy as a dressing for wounds as it is an effective means of preventing infection and ensuring an injury does not worsen. It has general application as a dressing for burns. It is thought that the high PH of the honey complements the anti-bacterial qualities, making it a useful antibiotic. Anti-oxidant agents are of great importance: recent medical theory is that oxidisıng elements, known as 'free radicals', damage cells and contribute to the aging process. Anti-oxidants may counteract these, potentially slowing the aging process and preserving cells.
The scientific research by the Universıty of Waikato has stressed the degree to which Manuka honey is harmless, following the Hippocratic principle that one must avoıd causing injury to patients. The paper notes that "in the thousands of years that honey has been used on open wounds and in the eyes it has not gained a reputation for adverse effects".
To be labelled as ´Manuka Honey´ at least 70% of the honey must come from the pollen of the shrub, it has been recognized as a therapeutic good in Australia and there is a large, and rapidly growing, market for its use. Manuka Honey containing products can be marked with either MGO or UMF if their quality and purity is high enough. Health companies have utilised the many beneficial qualities of Manuka Honey in a wide variety of different forms; to help with everything from skin care to toothpaste, allowing the amazing properties of the honey to be accessed in consumer friendly forms.
New Zealand Nature Company (and the Maruia Mail Order Catalogue) traces its origins from the Maruia Society, now known as the Ecologic Foundation. The New Zealand Nature Company was founded in 1996 with the aim of providing a range of products to customers with a growing interest in sustainability. Seventeen years later, they are proud that the founding principles of quality products, friendly personal service and competitive prices are still what guide them. The NZ Nature Company sells variety of NZ made active manuka honey products worldwide.
Sources:
http://www.waikato.ac.nz/research/outputs/sweetuni.shtml