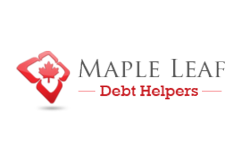 Credit cards encourage overspending in any setting. They're especially harmful online. As such, responsible borrowers refrain from using credit cards to make online purchases.
Toronto, ON (PRWEB) December 01, 2012
As Canada's economy struggles to recover from the worst economic disaster in living memory, millions of people across the country remain mired in debt. Maple Leaf Debt Helpers, one of the country's foremost debt consolidation authorities, is sensitive to the plight of Canadians everywhere. As a gesture of goodwill to its countrymen, the company is proud to provide a new tip sheet for people struggling to manage their debts.
1. Reduce Overall Credit Card Use
There are no circumstances under which a borrower should actively use more than a handful of credit cards. Borrowers should not use cards received through direct-mail "introductory offers" or other temporary promotions. Since canceling these cards may have negative credit effects, they should be stored in a secure location and paid down over time. Borrowers who cease using most of their credit cards and pay down their existing balances tend to have higher credit scores than those who use multiple cards.
2. Pay Down Expensive Debts
Borrowers who stop making new charges on their credit cards must still contend with steadily-rising balances. Paying down these existing debts as quickly as possible can save hundreds of dollars per year in new interest charges. For maximum effectiveness, credit balances should be paid down one at a time. Most borrowers begin by putting all of their disposable income towards one of their high-interest, high-balance credit card bills. Once its balance has been zeroed out, they concentrate on another expensive credit card and repeat this procedure. To avoid reducing the impacts of their efforts, they don't use a credit card once its balance has been repaid.
3. Don't Use Credit Cards Online
Credit cards encourage overspending in any setting. They're especially harmful online. As such, responsible borrowers refrain from using credit cards to make online purchases. They don't refrain from shopping online altogether. Rather, they make practical purchases using bank cards or EFTs. This strategy helps consumers cut out unnecessary expenditures and makes it easier for them to adhere to their frugal budgets.
4. Make Fewer Discretionary Purchases
The same principle applies in the physical world as well. Borrowers who reduce the number of non-essential purchases that they make often find that their debt situations slowly but steadily improve. They typically refrain from using credit cards to buy things like clothing, accessories and sporting goods. In fact, they don't even use cash or debit to make such purchases unless they can afford to do so. By limiting their cash outflow, they have more money left over at the end of the month to make debt payments.
5. Use Cash at the Supermarket
Even the most responsible borrowers need to make weekly or bi-weekly trips to the supermarket to stock up on food and non-perishable essentials. When they do, they make sure to leave their credit and debit cards at home. Instead, they bring reasonable amounts of hard cash to the store and carefully budget their purchases. In doing so, they avoid adding another expensive charge to their existing balances.
From Newfoundland to British Columbia, Maple Leaf Debt Helpers has been helping Canadians settle their debts for years. Borrowers who carry unsustainable levels of unsecured debts and worry about maintaining their current standards of living should call 1-877-710-3328 today.
Maple Leaf Debt Helpers is committed to helping Canadians reduce their debts and improve their long-term financial outlook. The company's debt settlement program can cut debt obligations by 40 to 60 percent in just 12 months. All types of unsecured debt, including outstanding credit card bills and court judgments, can be settled using this powerful program.
To learn more about its debt settlement plans in Canada, contact Maple Leaf Debt Helpers at 1-877-710-3328.