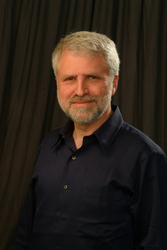 Waterloo, Canada (Vocus) April 2, 2010
Maplesoft™, the leading provider of high-performance software tools for engineering, science, and mathematics, today announced the opening of its first office in Germany. The move to localized sales and support in Germany underscores the importance of the German and Austrian market for Maplesoft. With the opening of this office, Scientific Computers will no longer act as Maplesoft's reseller in Germany and Austria. Maplesoft is working closely with Scientific Computers to ensure a smooth transition for existing users.
The office in Aachen, Germany will be led by Fred Kern, Vice President of International Sales. "A direct presence in Germany will allow us to more closely align with our customers in order to most effectively understand their needs and support them," said Kern. "We are looking forward to working closely with our extensive user base in Germany. We thank Scientific Computers for their support over the years and we wish them well in their future business endeavors."
The Maplesoft office in Germany is now open, and local representatives are available to support all new and existing customers. To contact the Maplesoft office in Germany, please call +49-241-980919-30 or email germany(at)maplesoft(dot)com. Some members of Scientific Computers' staff have become Maplesoft employees, so that customer relationships – both business and technical – will not be interrupted.
About Maplesoft
Maplesoft™ is the leading provider of high-performance software tools for engineering, science, and mathematics. Its product suite reflects the philosophy that given great tools, people can do great things.
Maplesoft's core technologies include the world's most advanced symbolic computation engine and revolutionary physical modeling tools. Combined, these technologies enable the creation of cutting-edge tools for design, modeling, and high-performance simulation.
Engineers, scientists, and mathematicians use Maplesoft products to enable them to work better, faster, and smarter. The Maplesoft product suite includes Maple™, the technical computing and documentation environment, and MapleSim™, the high-performance, multi-domain physical modeling and simulation system.
Maplesoft also introduced a fundamental shift in technical education through its Clickable Math™ and Clickable Engineering™ initiatives which deliver powerful mathematics through visual, interactive point-and-click methods. The idea behind this shift is to create technology that will allow students and teachers to focus on the concepts, not the tool.
Maplesoft's customers include Ford, BMW, Bosch, Boeing, Lockheed Martin, Toyota, Honda, NASA, Canon, Motorola, Microsoft, Bloomberg, and DreamWorks, covering diverse sectors including automotive, aerospace and defense, electronics, energy, financial services, consumer products, entertainment, basic research and teaching. Over 90% of advanced research institutions and universities worldwide, including MIT, Stanford, Oxford, the NASA Jet Propulsion Laboratory, RWTH Aachen, the University of Stuttgart, and the U.S. Department of Energy, have adopted Maplesoft solutions to enhance their education and research activities.
Visit http://www.maplesoft.com to learn more.
###