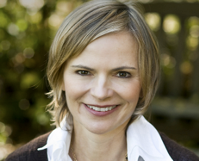 Whether you're buying or selling a house, relocating from just across the road or from New York City or Hoboken, one of the most important things for you to have is access to relevant and up-to-date information
Maplewood, NJ (PRWEB) December 21, 2011
Barbara Lawrence, a leading North Central New Jersey Realtor, recently announced the launch of her new website, http://www.maplewood-realestate.com. Designed to serve the needs of homebuyers and sellers in the region, it provides a plethora of useful tools and resources.
Anyone interested in purchasing homes for sale in South Orange, NJ or selling real estate in Maplewood and their nearby areas will find much to like in Lawrence's new website. Not only does it feature extensive property listings as well as a fully customizable search tool, it also offers community information and the latest real estate news updates.
"Whether you're buying or selling a house, relocating from just across the road or from New York City or Hoboken, one of the most important things for you to have is access to relevant and up-to-date information," says Lawrence. "Through my site, I hope to provide buyers and sellers of Maplewood homes and other area real estate with a comprehensive introduction to the real estate market in our region."
Lawrence herself is known for being a highly knowledgeable and reliable community and real estate resource. Winner of the NJAR® Circle of Excellence Award for four consecutive years (from 2006 to 2010), she specializes in residential real estate throughout Maplewood, South Orange, West Orange, Millburn/Short Hills, Montclair, Glenridge, and other NYC commuter towns. A deep background in Interior Design, as well as training as a Loan Officer, has broadened the services she provides clients and results in a highly efficient and successful handling of all kinds of challenges.
"My personal and business philosophy is to apply 150% to whatever I do," says Lawrence. "My goal is to always exceed my clients' expectations by providing the highest level of service."
Lawrence also has an expertise in foreclosures in Maplewood, NJ and nearby communities. For more information on her services and the local real estate markets, visit her website, http://www.maplewood-realestate.com.
###