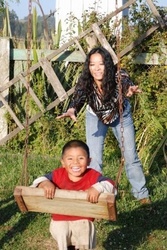 All of us at Novelle International are devoted to providing the public with vital enrichment through Maqui, the only berry worthy of the term 'Superberry!,'
BRADENTON, Fla. (PRWEB) June 16, 2008
Antioxidants remain the foundation of good health and longevity. "As we age, our cells continue to be affected by free radicals; our organs begin to degenerate and aging accelerates," states Dr. Ward Bond, television host of "Nutritional Living." "The body has built-in defense mechanisms to protect itself from free radical damage, but eventually, aging depletes the body's ability to keep oxidants at bay. Maqui Superberry is packed with antioxidants called anthocyanins and contains the highest ORAC values ever found among all berries or fruit. Maqui Superberry is best in class for antioxidant products, the best known strategy for healthy aging, inhibiting free radical cells, strengthening the immune system and is a natural COX-2 inhibitor."
Maqui Superberry, whose ORAC value is certified by Brunswick Laboratories, is one of the most power-packed with anthocyanins of all the fruits and berries for supplemental consumption. Anthocyanins are produced by plants for self-protection against sun, irradiation, diseases and biological enemies; maqui thrives in the harsh climate of central and southern Chile, necessitating the plant's abundant anthocyanin production.
The native Mapuche Indians of the Patagonia region in South America have for centuries benefited from the unique medicinal and healthy aging benefits of the Maqui Berry. Novelle International Founder and CEO Annie Eng spent months with the Mapuches researching and working with them to harvest Maqui, then worked with researchers to confirm its antioxidant content. After securing an exclusive distribution agreement in the United States, Eng initiated a socially responsible program that donates supplies and services for the education and healthcare of the Mapuche Indians, as well as programs to help protect the Mapuche native forest from further deforestation and industrialization. Novelle International is proud to give back to a culture that has generously given its health treasure for the American public to enjoy vibrant health.
"All of us at Novelle International are devoted to providing the public with vital enrichment through Maqui, the only berry worthy of the term 'Superberry!,'" Eng says.
NOTE: Watch "Nutritonal Living" with Dr. Ward Bond on Monday, June 23rd to learn more about Maqui Superberry. The show will air nationally on DirecTV Channel 376, DishTV Channel 262, Angel One Network, Angel Two Network, Total Christian Network, Christian Television Network and Victory Television Network.
Visit http://www.novelleinternational.com or call 1.866.559.8548 for more information.
MULTIMEDIA GALLERY http://www.businesswire.com/cgi-bin/mmg.cgi?eid=5710224